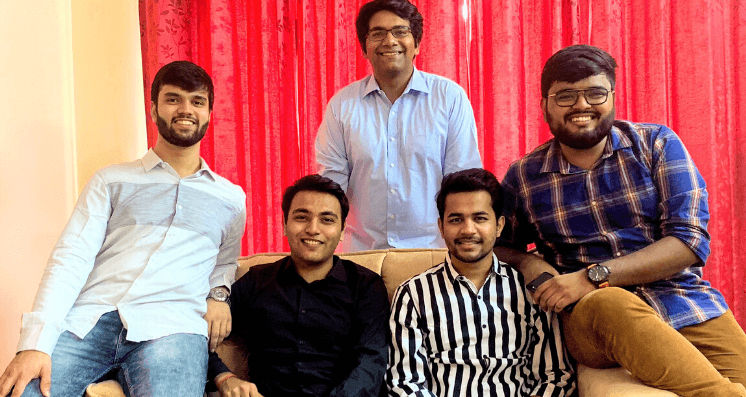 Startup Story: Pepper | One-Stop Destination For Content Creation
In this digital age, people are consuming content more than ever. As per a report by Quoracreative(2019), over 75% of internet users say they read blogs regularly.
The purpose of content creation is to produce relevant written, downloadable, and visual content so that people get some value out of the content.
In India, the need for content creators is on a high. Every company is using some form of content strategy to secure business connections or to market a product. And to create content, content creators are needed.
Today's startup story is about such a startup that claims to be a 'one-stop-shop for all content writing services.'
Startup Story: Pepper | One-Stop Destination For Content Creation
The need for Content Creators led to the inception of many startups. Among such startups, one is Pepper.
Pepper Founders
This Mumbai-based startup was co-founded in 2017 by Anirudh Singla, Rishank Pandey, and Rishabh Shekhar.
How Pepper Started?
The idea for Pepper came in the mind of founders in their BITS Pilani days. When Anirudh tried to get an internship in content writing, he faced many problems. The idea came when Anirudh realized that he is not the only one and there are a large number of content creators facing the same issue. And all of them are looking for a standardized platform to work.
So, they created Pepper.
How Is Pepper Different From Other Startups?
Pepper is an innovative digital content marketplace with an AI-enabled platform. Pepper is offering content services to small startups, media houses, big companies, etc.
In Pepper, a writer goes through a systematic backgrounding check process (Experience in writing, niche, etc.) and is then added to the platform in a predetermined slab, as per the result.
On the client-side, companies provide requirements based on the content they require (like article, blog, video, genre, theme). Then Pepper's recommender engine analyzes the brief and selects the right set of writers and editors.
Present Situation of Pepper
Pepper has a network of over 25,000 content creators and 200+ clients. And they have been able to get over Rs 1.75 crore in revenue. Pepper recently raised INR 2.2 crores as part of its seed funding round.
Future Plans of Pepper
As per Rishabh Shekhar (Co-Founder), Pepper is aiming to expand its client base and is targetting to get over 200K+ content creators over the next 15 months across domains.
"Our aim is also to expand our client base from 175 clients to 1,000 clients in the next 15 months. We are also actively hiring across sales, operations, marketing, and technical capabilities."