How LIDO Learning IS Revolutionizing The Formal Classroom Education Through Immersive Online Classroom
The online tutoring market in India is growing at an exponential pace.
And because of COVID-19 induced lockdown and social distancing norms, online education has seen exponential growth in just a few months.
The online education market size in India is expected to grow by USD 14.33 billion during 2020-2024.
With more tools to impart education than the offline tutorials, ed-tech startups are not only grabbing market share from the conventional offline tutorials but also creating new engaging methods that students don't get in offline tutorials.
Among many of those ed-tech startups is LIDO. The edtech platform provides cutting edge content like animated videos and interactive games, a personalized platform for homework, tests, challenges, and inspiring teachers.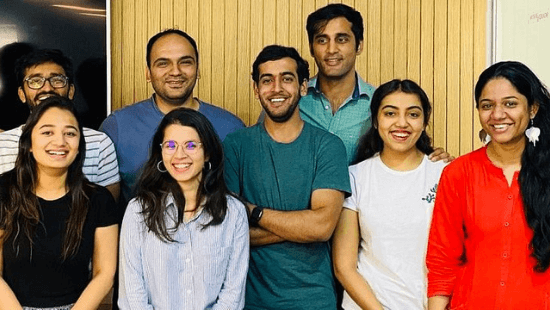 Startup Story: LIDO Learning | Online Tuitions
LIDO Learning is a Mumbai based ed-tech startup and was founded in 2019 by Sahil Sheth. The startup is revolutionizing the formal classroom education through a unique and immersive online classroom for every child in India.
How LIDO Started?
Sahil Sheth with his team, build the platform in 73 days. The trials of the platform started with students in Delhi, Mumbai first and then Chandigarh and Lucknow.
And during the trials, the founders realized that their idea was more engaging and interesting than the regular tuitions.
During the trials, they also found that the parents in smaller towns were more than happy to be getting the quality education that most kids in metro cities get.
On this, Sahil Sheth said,
"Students in smaller towns were thrilled to be getting the same product and the same quality of teachers that students in the bigger cities were getting. That is when Lido's vision changed. It was not just about making tuition classes convenient anymore, it was about democratizing education for all."
USP Of LIDO
LIDO has a student to teacher ratio of 1:6. And for the best learning experience, LIDO is providing their students with a 'rockstar teacher' who will teach them with 'interactive content' to keep them engaged.
And, they have a personalized platform to improve results.
Present Situation Of LIDO
With a staff of 100 teachers, LIDO is currently offering live online group tuitions for Maths, Science, English and Coding for Grades 4-9 CBSE and ICSE.
LIDO offers classes starting at as low as ₹375. Parents just have to pay a subscription fee and then the student can start learning with Lido [Visit their website for their latest offerings and prices]
Investors and Funding
LIDO has got total funding of $10.5 Million (Source Crunchbase) from chief investors like Arihant Patni, Ronnie Screwwala, and Ananth Narayanan.
Read: This Bengaluru Based Startup Is Helping Semi-Urban And Rural Areas Get Access To Healthcare Services