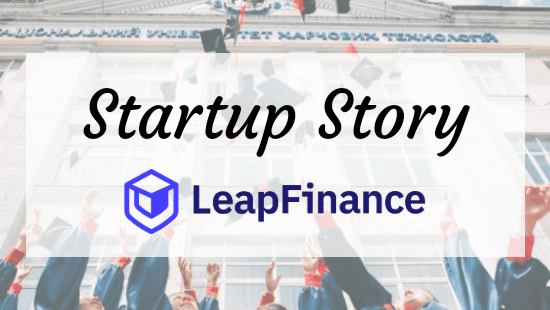 Startup Story: Leap Finance | Education Loans
In the age of globalization, many companies prefer professionals with international experience and education. And to get international study experience, a huge sum of money is needed to get admission in colleges abroad. That's why some students prefer to apply for an overseas educational loan.
Today's startup story is about an Indian FinTech Startup that provides loans to students for overseas education.
Startup Story: Leap Finance | Education Loans
Leap Finance is a Fintech startup, founded in 2019. This fintech startup provides educational loans and services to Indian students, pursuing overseas education.
Leap Finance Founders and Funding
This Bengaluru-based FinTech Startup was founded by IIT-Kharagpur alumnus Vaibhav Singh and Arnav Kumar. Leap Finance has received total funding of $5.5 Million.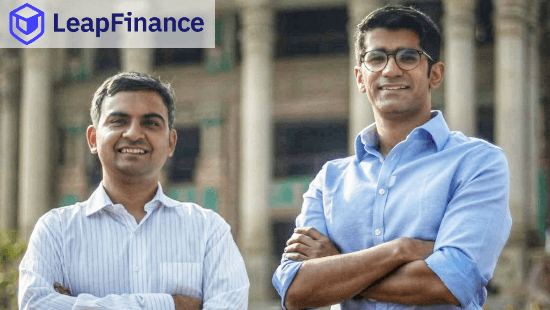 How Leap Finance Started?
Leap Finance started with a mission to democratize quality education so that students don't miss out on proper education due to the lack of funding options.
As per Co-Founder of Leap Finance, Vaibhav Singh,
"Indian students make up for 25% of a class in many top graduate programmes in the US. These are smart, hard-working students who got in the best programmes and have a great future ahead. Yet, the education loans they avail of are at interest rates twice as high as their American peers."
How Is Leap Finance Different From Other Startups?
Indian students studying abroad get educational loans at a high-interest rate. Also, when they apply for a loan, they get confused due to lengthy procedure, vague terms, etc.
Leap Finance with their unique loan offering process, provides a simpler loan providing experience to students.
This Indian Fintech startup provides loans to students at an economical rate of interest, with low processing charges.
Present Situation of Leap Finance
Presently, Leap Finance supports more than 150 American schools and is offering education loans that cover full study cost with no collateral, and with interest rates starting at 8%.
Future Plans of Leap Finance
The startup is looking to finance 1,000 students in the upcoming fall season.
For their latest offerings, visit their website.