How Classplus Is Helping Coaching Institutes To Have Their Own Digital Identity
Edtech startups in India are going through their best phase since the COVID-19 pandemic has started.
With the number of unicorns increasing in the segment, the edtech industry is growing leaps and bounds.
And as per RedSeer and Omidyar Network India report, Indian edtech market will touch $3.5B by 2022.
Indian edtech ecosystem has over 4,530 active EdTech startups in India today and out of which 435 started in the last 24-months alone.
Banking on this growth and its USP redefine classroom engagement in India, today's startup story is about Classplus, a coaching management platform.
Based out of Delhi NCR, ClassPlus is a coaching management platform that helps in the digitization of coaching class operations.
Startup Story: Classplus |Coaching Management App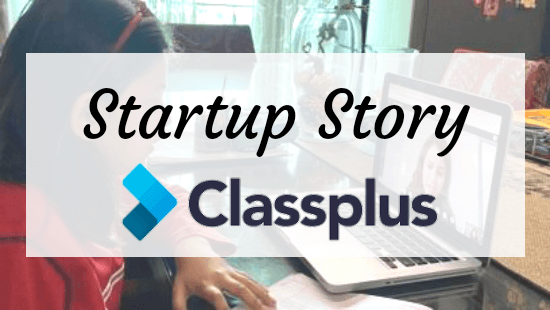 Classplus Founders
Classplus was founded in 2018 by Mukul Rustagi and Bhaswat Agarwal.
This startup is backed up by Sequoia Surge, Blume Ventures, Strive, Times Internet, and Spiral Ventures.
Classplus has received a total funding of $24.2 Million.
How Classplus Started?
Classplus saw an opportunity in high competition and limited seats in premier institutes and universities, and thus they planned to digitize the coaching class.
The idea to digitize coaching lectures came in their mind back in their IITJEE coaching days in 2007.

When one day, their coaching centre shut operations 10 months before the exam date, Mukul Rustagi, and Bhaswat Agarwal realized the need to assist the school, and coaching centres with mobile technology to solve the potential pain point for students and parents.
So, to solve this issue and provide teachers with a platform where they are no more limited within their city or state and can go from a local to a national brand, they started Classplus.
USP Of Classplus
Born out of an urge to redefine classroom engagement in India, Classplus is working to simplify a tutor's activities and personalisation of kid's learning curves.
Classplus, with its offerings, is helping every coaching centre in India to upscale their business. The platform also offers a free demo so that you can see how Classplus can help you boost your business.
Classplus Present Situation
Classplus has a presence in around 1100+ cities and the platform is currently used by more than 1lakh+ educators and more than 7 million students.
Besides, digitize coaching lectures, Classplus helps classes to digitize student performance records and their fee payments. For students, Classplus enables online tests, lessons, and multimedia educational content.
The platform charge coaching centres with an annual subscription fee to use the full suite of its services.
Future Plans of Classplus
Classplus plans to improve its technology while expanding product offerings. The startup is expanding its product, engineering, and business teams, including strategic leadership as it scales rapidly.
Read: Started With Rs. 2,000, This Hyperlocal Startup 'Homvery' Is Now Valued In Crores
The StartupLab daily uploads news and articles related to the startup ecosystem in India. So, if you want to know about the Indian Startup Ecosystem, read our articles.