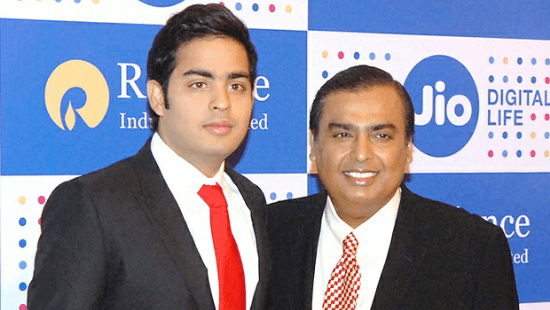 Reliance Jio Is In Talks To Raise $950 Million From General Atlantic
As per reports, Reliance Jio Platform is in talks to raise $850 Mn to $950 Mn from private equity firm General Atlantic.
No agreements have been signed yet but the deal could close this month.
Reliance Jio has become the first choice of the investors as recently, Facebook invested $5.7 billion for a 9.99 stake in Reliance Jio platforms whereas Vista Equity Partners invested 1.5 billion for a 2.32% stake in the company.
With these investments and Jio's dominance in the Indian market, Reliance Jio is expected to become one of the top 100 global brands.
The company recently has said, "It is our common belief and commitment that no Indian should be deprived of the tremendous new opportunities, including for new employment and new businesses, in the process of India's 360-degree digital transformation."