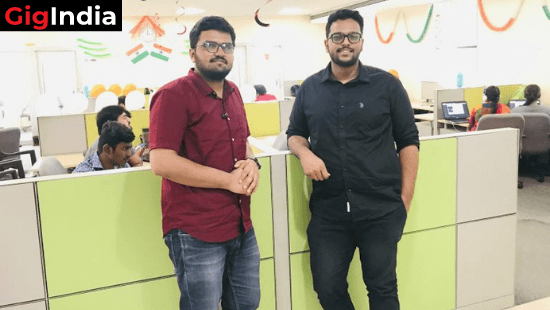 Pune-Based B2B Gig Marketplace 'GigIndia' Raises Rs 7.6 crore In Pre-Series A Funding
GigIndia, a Pune-based B2B gig marketplace, has raised Rs 7.6 crore in a pre-Series A funding round led by Incubate Fund India with participation from Beyond Next Ventures, Avaana Capital's Anjali Bansal, and Vineet Patni.
The funding round also saw participation from former TCS chief executive officer S Ramadorai, Tasty Bite Eatables co-founder and former MD Ravi Nigam, former Tech Mahindra CEO Kiran Deshpande, and Clarice Technologies co-founder Shashank Deshpande.
Started by Sahil Sharma and Aditya Shirole in 2017, GigIndia empowers businesses to scale effectively by providing on-demand work completion at scale via gig (variable) workforce for use cases like Sales, Marketing, Recruitment, Operations and Product.
As per the founders, GigIndia plans to use the funding to enhance its technology platform for building a larger community of gig workers.
Talking about the funding, Sahil Sharma said,
"With the additional funding, we plan to rapidly scale our business while continuing to invest in talent and technology."
GigIndia claims to have 800K gig workers registered on its platform across 200+ cities in India.
Witnessing increased adoption of remote operations among its customers, the startup says the number of gig workers from Tier-II, III and IV cities rose from 5.22% of the total workforce in March to 58.11% in September.
Need legal assistance for your startup? Just contact us.
Follow us and connect with us on Instagram, Facebook, and LinkedIn.