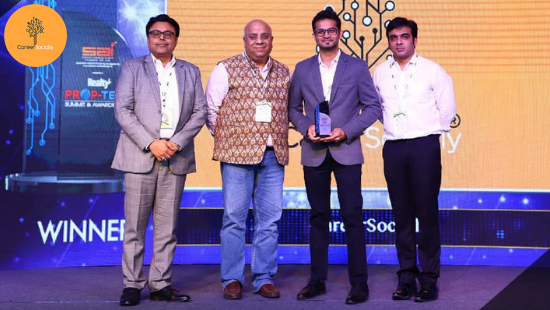 Proptech Startup CareerSocially Acquires Housingman As Part Of $1 Million Funding Deal
AI-enabled proptech startup CareerSocially is acquiring Bengaluru-based property discovery portal Housingman as part of a million-dollar funding deal. The funding round was led by software maker Indus Group Inc. and serial investors Ajay Sarupria and Bobby Reddy.
HousingMan is an AI-Based property discovery portal helping home buyers search for property of their choice.
The acquisition of Housingman will help CareerSocially strengthen and expand its portfolio of artificial intelligence-driven sales and marketing solutions.
Started by Prakash Tejwani, Sahil Rathore and Ruchita Chhajed, CareerSocially enables real estate developers to drive customer engagement, connect with real estate agents and manage the end-to-end workflow. CareerSocially is creating holistic solutions for realty developers/promoters/stakeholders to minimize the expenses of participants at every stage of real estate transactions.
 Prakash Tejwan said,
"In the current pandemic situation, developers are keen to lower their cost of sales and marketing through automation and digital transformation."
The proptech space is evolving rapidly, and startups are attracting investors due to a pandemic-induced digital transformation in the proptech space. Startups in the segment, such as PropVR, Renewate, and Exprs, have garnered investors' interest and raised funds to grow their businesses.
Need legal assistance for your startup? Just contact us.
Follow us and connect with us on Instagram, Facebook, Twitter and LinkedIn.