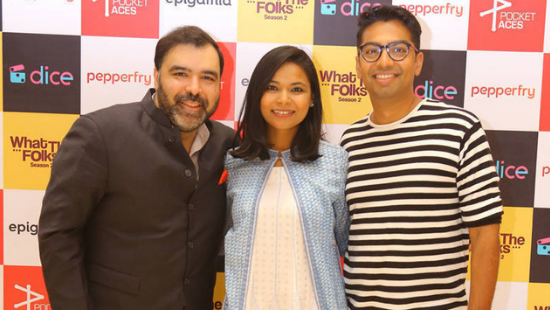 Pocket Aces On Track To Become Profitable This Year
Pocket Aces, a digital entertainment startup, stated that it has grown its revenue 7x in the last three years and is on track to become profitable this year.
Additionally, the digital entertainment startup has elevated co-founder Aditi Shrivastava to the newly created chief executive officer (CEO) position with immediate effect.
The development comes soon after Loco, the live game streaming platform incubated at Pocket Aces, was spun off into a separate company following a $9M fundraise to be led by the co-founders Anirudh Pandita and Ashwin Suresh. Both Anirudh Pandita and Ashwin Suresh will also remain co-founders of Pocket Aces and continue to be shareholders and members of the board of the company.
Speaking on the development, Aditi Shrivastava said,
"We have built a strong foundation for Pocket Aces, and I am thrilled to grow it to one of the largest new-age media companies globally… We have clear visibility of our content strategy and revenue leading us to profitability, and some very exciting new initiatives launching later this year as well."
With over 700 million video views every month, the digital entertainment startup reaches over 50 million people weekly.
Pocket Aces operates five socially distributed content brands: FilterCopy (short videos), Dice Media (multi-episode web series), Gobble (lifestyle videos), Jambo (young-adult animation shorts) and Nutshell (infotainment videos), as well as a direct-to-consumer platform: Loco (game streaming and e-sports app) and Clout (a talent management network).
Need legal assistance for your startup? Just contact us.
Follow us and connect with us on Instagram, Facebook, Twitter and LinkedIn.