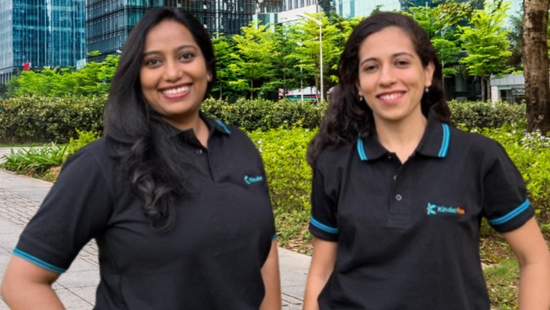 Pediatric Behavioural Health Platform KinderPass Raises $500,000
KinderPass, a behavioural health platform for children, has raised $500,000 in pre-seed funding from Goodwater Capital, Better Capital, Momentum VC, Rebalance Angel Community, and Supermorpheus angels.
As per the startup, the raised fund will be used to launch video-based multilingual detection modules, expand its clinician network, build a proprietary parent education platform, and partner with pre-schools and schools to reach more families.
KinderPass | Pediatric Behavioural Health Platform
Started by Sumedha Khoche and Shireen Sultana in early 2020, KinderPass is a pediatric behavioural health company working with a mission of helping each child thrive.
The startup assesses and treats developmental delays, learning and thinking difficulties, behavioural issues, and developmental disorders through a personalised program, virtual therapy and parental guidance.
Speaking about the development, Sumedha Khoche and Shireen Sultana, Co-founder of KinderPass, said,
"Developmental screening and early intervention are not the norms, and most developmental delays go undetected or unaddressed during early years. If and when the issue is detected, parents face, poor quality of care, fragmented therapy services at different centres, high costs, leading to poor compliance and poor outcomes. Of course, this doesn't even account for the level of stress and logistical burden of coordinating the care, maintaining records, and tracking the child's progress. We want to change this."
The behavioural health platform aims to transform paediatric behavioural health through online therapy and personalised support for developmental delays, learning difficulties and behavioural issues.
With a network of 50+ child experts (speech therapists, teachers, occupational therapists, psychologists, behaviour therapists etc.), the behavioural health platform has helped families across over 75 cities, from Delhi to Dubai, Bengaluru to Balrampur.
Its app has over 1,500 skill-building modules and 50+ assessments, enabling thousands of assessments and live sessions. With its multilingual app, currently accessible in Hindi and English, KinderPass claims to have crossed 1.2 million downloads. As per the startup, six new languages will be added soon.
Follow us and connect with us on Instagram, Facebook, Twitter, and LinkedIn.
Note: If you are a budding entrepreneur and require assistance in new company registration or other startup related legal services, contact us.