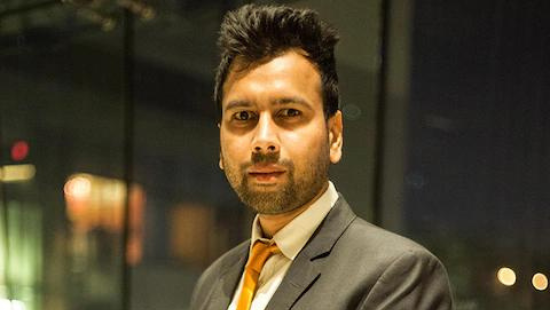 Omnichannel Diagnostics Platform Redcliffe Lifetech Raises $61M In Series B Funding
Redcliffe Lifetech, an omnichannel diagnostics platform, has raised $61 million in its Series B funding round led by LeapFrog Investments.
The funding round also saw participation from Healthquad, Schroders, LC Nueva, Growth Spark Ventures, as well as existing investors Chiratae Ventures and Alkemi Venture Partners.
Redcliffe Lifetech will use the fresh capital to expand its geographic reach across tier II and III cities. Additionally, the funds will be used to scale Redcliffe's platform and increase its product offerings to radiology, disease data profiling and lifestyle management.
Redcliffe Lifetech | Omnichannel Diagnostics Platform
Founded by Dheeraj Jain, Redcliffe Lifetech is an advanced omnichannel diagnostics platform that aims at providing top-notch consistent and accurate laboratory services with modern technology and equipment, all-inclusive of logistics management.
Its unique omnichannel infrastructure includes an online channel with a fleet of 400 phlebotomists operating in 100+ cities with home sample collection and an offline network of 500 collection centres.
Commenting on the development, Ranjith Menon, Partner, Chiratae Ventures, said,
"Redcliffe has built a proprietary technology platform for outstanding consumer experience also enabling scaling of its operations at their labs, fulfilment, and overall CRM. It has also piloted drone technology across its supply chain to reach consumers living in smaller cities, semi-urban, and remote areas that are often difficult to reach with existing infrastructure. Redcliffe has also co-developed a first-of-its-kind, live remote temperature tracking to monitor the samples collected by phlebotomists and ensure they maintain adequate temperature to meet quality and safety standards."
As per the founder, this investment will help them scale rapidly to achieve their goal to reach 500 million+ Indians within the next five years.
Redcliffe Lifetech delivers diagnostics services in 22 state-of-the-art labs across 14 cities. The omnichannel diagnostics platform offers over 3,500 different pathology and specialised tests, including genetics, at affordable prices around 25-60 percent less than traditional competitors.
Need legal assistance for your startup? Just contact us.
Follow us and connect with us on Instagram, Facebook, Twitter and LinkedIn.