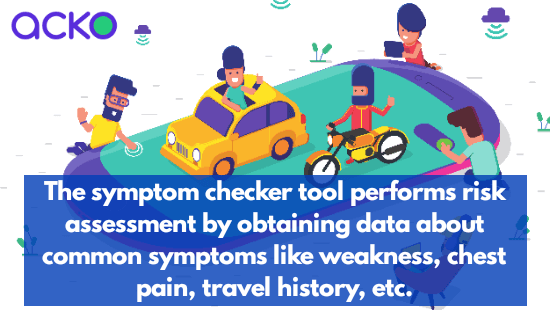 Narayana Murthy Backed Startup 'Acko' Launches AI-based COVID-19 Symptom Checker
Acko General Insurance, a startup backed by Infosys Co-founder Narayana Murthy has launched an AI-based COVID-19 symptom checker.
Founded by Varun Dua in 2016, Acko offers insurance products.
Coming back to the COVID-19 symptom checker, this AI-based symptom checker is based on the guidelines of the World Health Organisation (WHO) and the Ministry of Health and Family Welfare.
Biresh Giri, Head of Product Development & CRO, at Acko, addressed the fear of people regarding COVID-19 and said, 
"There is a fear among millions today, and we need to solve this fear, which is what Acko is doing with the launch of its COVID-19 symptom checker."
The symptom checker tool performs risk assessment by obtaining data about common symptoms like weakness, chest pain, travel history, sore throat etc. And as per the results, it immediately facilitates a telephonic consultation with a doctor.
You can access Acko's COVID-19 symptom checker on their website.