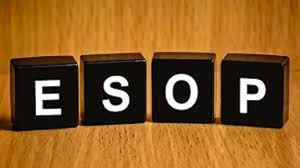 My Startup Equity, an ESOP management platform launched by Lets Venture
My Startup Equity is India's one of its kind employee stock ownership plans (Esops) management platform. Launched by Lets Venture, the primary aim of this platform is to digitize, maintain and liquidate startup employees stock grants.
According to Ganesh Nayak, director of LetsVenture,
"The platform will bring efficiency and accountability to how companies manage their Esops lifecycle, right from granting them to facilitating regular liquidity for employees. Though thousands of employees have accepted Esops as a core part of their compensation, they are unclear about its true value".
Now with the platform My Startup Equity, startup founders will be able to manage their equity grants to employees.
This platform will also allow them to grant, exercise and eventually liquidate the equity.
Based on a plug-and-play model, the platform is presently in the beta stage.
With the help of this platform, founders, as well as employees, can keep track of their Esops (employee stock ownership plans) in real-time.
Not revealing the name of the startups, Ganesh Nayak said that presently. MyStartupEquity is being used by about 10 startups so far.
He also said that they will work with unicorns valued over $1 billion to early-stage ventures.