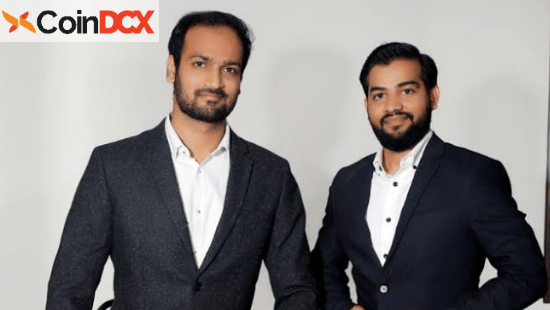 Mumbai Based Cryptocurrency Exchange 'CoinDCX' Raises $2.5 Million In Funding
Mumbai based Cryptocurrency exchange platform CoinDCX has raised $2.5 million as a part of its strategic funding round led by Polychain Capital. Coinbase Ventures is a new investor and also participated in this round.
As per the company, it will use the funds to launch new products within India for retail investors.
The company also plans to build a team, and to run educational initiatives for adoption of cryptocurrency in the country.
Founded by IIT Bombay Graduates Neeraj Khandelwal and Sumit Gupta in 2017, this Mumbai based cryptocurrency exchange became India's first cryptocurrency exchange to integrate bank account transfers.
CoinDCX also plans to roll out an educational initiative called 'Academy'.
'Academy' is a blockchain and cryptocurrency learning program and is aimed toward beginner level cryptocurrency traders.
Talking about the cryptocurrency industry in India and this recent funding, Sumit Gupta (CEO and Co-Founder CoinDCX) said,
"The recent months have shown that the cryptocurrency industry in India is finally getting the recognition it deserves from global corporations and investors. Our relationship with Polychain Capital goes from strength to strength, reflecting our great partnership with the Polychain team. We are also excited to add Coinbase Ventures as an investor."
Also, Read: Story Of CoinDCX: India's Largest Cryptocurrency Exchange