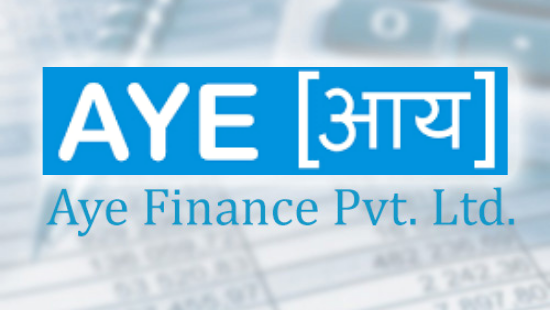 MSME Lending Platform Aye Finance Raises Rs 75 Cr In Debt Funding
MSME lending platform Aye Finance has raised debt funding of Rs 75 crore from leading global impact investment manager Triple Jump B and Northern Arc, a diversified non-banking finance company (NBFC) focused on underserved households and businesses.
With this latest funding round, the lender aims to make credit available for the underserved segment of micro-enterprises.
Aye Finance | Transforming Micro and Small Enterprise Financing
Founded in 2014, ​Aye Finance is a new-age finance company providing business loans to ​​small and micro enterprises across India​. Since its inception, the fintech firm has disbursed over Rs 5,000 crore to over 3.5 lakh micro-enterprises.
Speaking about the development, Sanjay Sharma, Managing Director of Aye Finance, said,
"This fund raise underscores the trust the investor community has in our model and in our ability to achieve our mission of easing access for the grassroots businesses to affordable and customised credit solutions."
The lending platform is empowering the economic transformation of micro-enterprises In India that have an unmet credit need of USD 3 bn. It recently announced the opening of 100 new centres, which took its geographical presence to 311 in 20 states.
Powered by innovative underwriting, smart technology and deep analytics, the MSME lending platform offers a wide range of financial solutions through its extensive network across India.
Commenting on the funding round, Jarri Jung, Director Financial Institutions at Triple Jump, said,
"Triple Jump has funded Aye Finance since 2018. We are happy to further expand our relationship through this joint transaction with Northern Arc. Over the years, Aye Finance has made a tremendous impact for MSMEs in India that have difficulties obtaining funding. Triple Jump is proud to have partnered with Aye Finance and is looking forward to continuing to support the company in its mission."
Need legal assistance for your startup? Just contact us.
Follow us and connect with us on Instagram, Facebook, Twitter and LinkedIn.