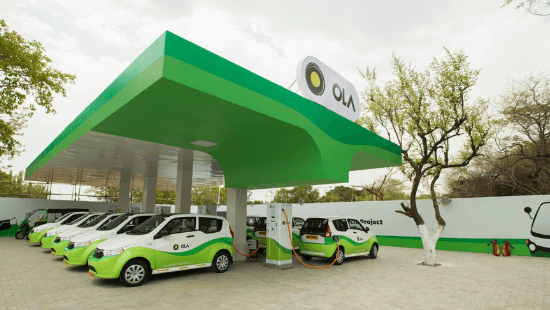 Mobility Startup Ola Electric Plans To Make Electric Cars In India
Ola Electric is reportedly planning to enter the Indian electric passenger vehicle (PV) segment with an indigenously built electric car.
The development comes after the company's recent entry into the electric two-wheeler segment with the launch of a factory to manufacture electric scooters in Tamil Nadu.
As per a report in Autocar India, the Ola Electric car will be built on a born-electric skateboard platform. It is a type of configuration for an automotive chassis that brings down the cost and complexity of manufacturing an electric vehicle.
The electric four-wheeler segment by the company will have a futuristic design and will fundamentally be a compact city car with limited range but at a very attractive price.
According to the sources, Ola Electric is working on setting up a global design centre for its electric car division in Bengaluru, which will be equipped with all the requisite facilities, including those for clay modelling as well as a CMF (colour, materials and finish) lab.
The company has already poached a few Tata designers for its electric PV project, as per the report.
According to an independent study by CEEW Centre for Energy Finance (CEEW-CEF), the EV market in India will be a US$206 billion opportunity by 2030 if India maintains steady progress to meet its ambitious 2030 target.
Need legal assistance for your startup? Just contact us.
Follow us and connect with us on Instagram, Facebook, and LinkedIn.