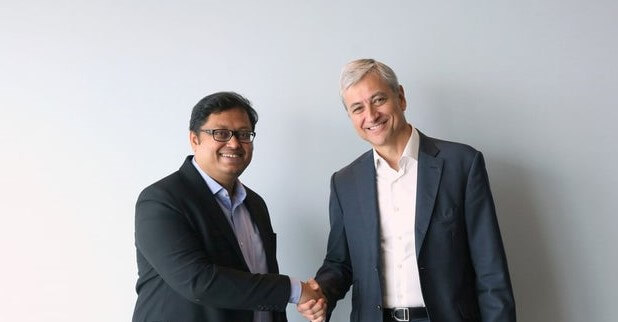 Microsoft and Accenture To Help Social Impact Startups
Microsoft and Accenture are collaboration together to help entrepreneurs and startups that aim to make a social impact and products with sustainability.
Under this initiative, both companies will provide Social Entrepreneurs with the required technologies and support to help them scale and build their business models.
Accenture Labs and Microsoft Research India will help start-ups with testing and validating proofs-of-concept, conduct design thinking sessions that will help them re-envision their impact, and providing them access to Microsoft technologies.
On the collaboration, Paul Daugherty, chief technology officer at Accenture said,
"By providing social impact entrepreneurs with direct access to the combined power of Accenture and Microsoft's technology expertise, we can help significantly improve access, equality, inclusion, education, health, sustainability, and the environment."
Microsoft's involvement in this initiative is part of the company's Global Social Entrepreneurship Programme. While Accenture's involvement in this collaboration is part of its Tech4Good Programme. Social Entrepreneurship Programme gives start-ups access to technology in Microsoft AI, cloud, go-to-market services, etc. And the Tech4Good Programme is focused on applying emerging technologies to help solve complex social challenges.
Taling about the collaboration, Jean-Philippe Courtois, executive vice president and president for Microsoft's global sales, marketing, and operations said,

"Microsoft's collaboration with Accenture offers us an opportunity to empower these start-ups so they can use technology to make an even greater impact in addressing many of the world's most pressing challenges."
This programme will particularly focus on agriculture, education, and the healthcare sector and initially engage with start-ups in Africa, the Middle East, and South Asia.