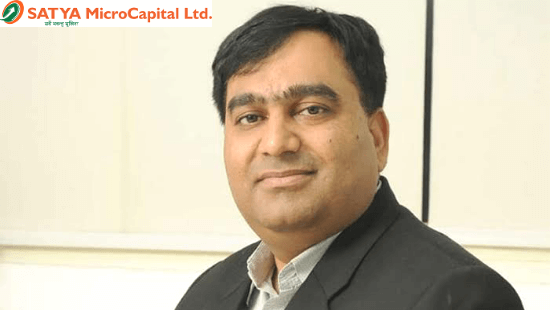 Microfinance Startup SATYA MicroCapital Raises Rs 72.5 Crore In Funding
Microfinance startup SATYA MicroCapital Limited has raised Rs 72.5 crore in a debt funding round led by Swiss impact investor, BlueOrchard Finance Limited.
The company will receive the funding through InsuResilience Investment Fund (IIF) and Japan ASEAN Women Empowerment Fund (JAWEF).
As per the company, this freshly received debt funding will provide a boost in scaling up its operational base. The company also plans to continue to develop innovative credit offerings and complete end-to-end business processes for its valuable clients.
Founded by Vivek Tiwari in 2016, Satya MicroCapital is a New Delhi-based microfinance startup and offers collateral-free credit to micro-enterprises based on strong credit assessment and a centralized approval system.
Talking about this funding round, Vivek Tiwari, MD and CEO of SATYA MicroCapital Limited, said,

"The funds will be used for effectively promoting animal husbandry bundled with livestock insurance and in helping a wider section of small aspiring women entrepreneurs to normalize their business. We are thankful to BlueOrchard Finance for showing trust and confidence in SATYA. This will definitely boost the microfinance activities in India."