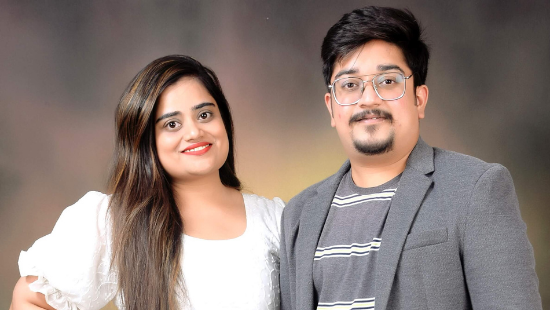 MBDH Wellness Is Changing Lives With Its 60-Year-Old Time Tested Ayurveda Products
With modernization, renowned Indian traditional systems of medicine are becoming a forgotten history. The country that has been practicing Ayurveda for thousands of years is slowly getting distant from its roots.
Amid this increasing gap between people and Ayurved, the pandemic has provided a shift and brought a re-emergence of Ayurveda and traditional practices for the body, mind, and soul. Working with an aim to bridge this gap and provide Ayurvedic solutions that come with quality, safety and efficacy data, sibling-duo Mansi & Gaurav Biyani started MBDH Wellness.
MBDH Wellness is in the space of Herbal supplements, a segment currently projected to reach US $ 23.3 Billion in FY 2022 and has grown by 17% P.a. from 2014 to 2020.
The Journey Of MBDH Wellness
The idea of starting a business was close to the hearts of Mansi & Gaurav Biyani, who were keen on taking forward the legacy of their forefathers, who had been in the Ayurvedic business for about 60 years. But the journey of Mansi & Gaurav with MBDH Wellness exclusively began with their grandfather, Late Shri Bhagwan Biyani, who laid the foundation of their first pharmaceutical business in the heart of Ujjain city in the year 1960.
Taking forward the legacy of forefathers, Mansi & Gaurav aim to target millennials that are becoming aware of their health and fitness.
"My grandfather was a very passionate man. In his unique ways, he taught me some valuable lessons. One of his favourite sayings was, "Certain things catch your eye, but pursue only those that capture the heart." That stuck with me because it wasn't just a lesson about love, it was also a recipe for business success," recalls Mansi in an exclusive conversation with The StartupLab.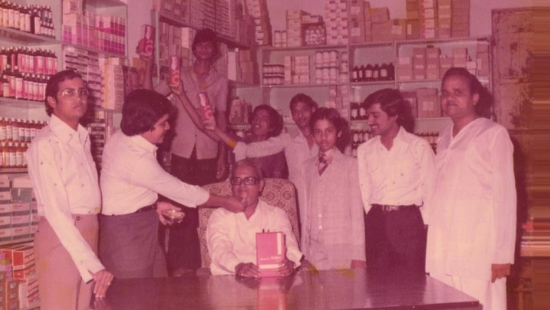 Mansi is the CEO and Co-founder of MBDH Wellness. She holds an Architecture degree from Heriot-Watt University, U.K., and has spent her career designing prestigious and luxury spaces. Gaurav is the Director, Co-founder, and Growth & Marketing specialist of MBDH Wellness. He graduated from Heriot-Watt University, U.K., in International Marketing Management and has worked in the pharmaceutical segment for the last 5 years.
Through MBDH Wellness, they both aim to deliver quality herbal products accessible to everyone around the globe.
Realizing The Potential Of Ayurveda
During her time living in the UK, Mansi came across many Ayurveda-based supplements that were being sold in the market.
Mansi says,
"These supplements are marketed as plant-based solutions for heart, diabetes, stomach problems, and more. The majority of these products are of Indian Origin. We were amazed to see how popular traditional Ayurveda is in the West and how much scope it has."
This led Mansi & Gaurav to start their journey with MBDH Wellness, where they infused new technological advances in the field of alternative medicine, together building products conforming to international protocols of drug development, from stability to toxicity studies.
Addressing The Problems
As India is a rich reservoir of medicinal plants with over 45000 species, our country has attracted attention worldwide from several multinational companies, says Mansi.
These companies are trying to identify their active principles for use in the allopathic system of medicine. However, the contribution of developing countries to the global herbal business is poor due to a lack of quality control and standardization measures.
Additionally, there is a lack of common standards and appropriate methods for evaluating Traditional Medicine to ensure safety, efficacy and quality control.
"At MBDH Wellness, we believe in the efficacy of natural products and understand the ever-increasing need for a healthy lifestyle. Incorporating traditional knowledge with modern research to provide people with the highest quality of herbal products, we aim to become India's 1st Ayurvedic brand with products of international quality standards and clinical trials," adds Mansi.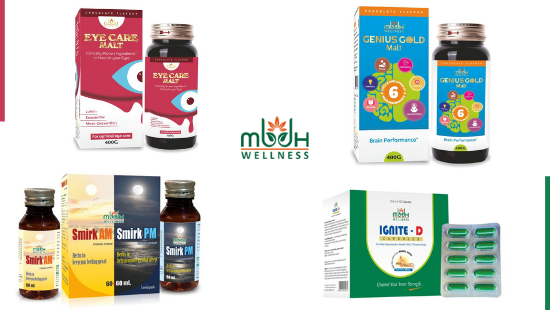 USP of MBDH Wellness
As per the co-founders, MBDH Wellness differentiates itself from its competitors on two main fronts.
First, consistent focus on innovation and technology has been at the core of its strategy. Second, the brand offers a range of products for all age groups. From kids' supplements to special ayurvedic products for senior citizens, MBDH Wellness has something for everyone.
Speaking about the USP of MBDH Wellness, Mansi says,
"We have continuously tweaked our catalogue based on customer feedback. We introduced new products and improved current offerings to suit Indian sensibilities. For instance, our Eye Care Malt is India's 1st Ayurvedic Malt clinically researched and formulated to protect the digital-savvy Indians from blue light damage, eye strains and fatigue.
Future And Growth Plans
MBDH Wellness aims to be the largest wellness player in India, with 50% of revenues coming from international markets. While online is their key focus area, the Ayurveda startup plans for expansion in selective offline as well as export markets.
Concluding the conversation, Mansi says,
"Each one of MBDH Wellness products bears the mark 'Made in India', and we dream that this mark of India will be in 50 countries around the world over the next five years."
For more stories of startups, click Startup Stories.
Follow us and connect with us on Instagram, Facebook, Twitter and LinkedIn.