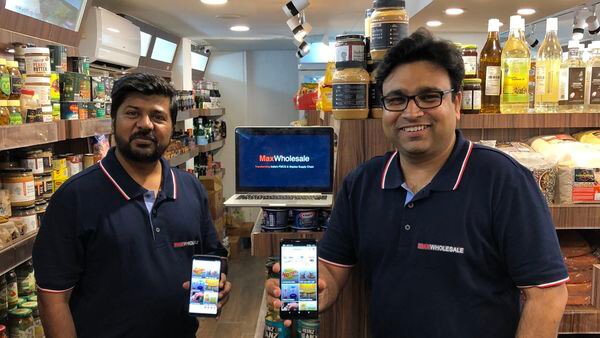 MaxWholesale raises US $3 Million in Series A funding round
MaxWholesale, a B2B e-commerce platform for kirana stores has raised US $3 Million (21.46 Crore) as a part of its Series A funding round. This round was led by IAN Fund-I and Abu Dhabi-based private family office Al Falaj Investment Company (AFI).
MaxWholesale will use this investment to hire new talent and develop its technology. This B2B e-commerce platform is also planning to expand its reach to kirana stores in the upcoming months.
Samarth Agrawal, CEO, and Founder of MaxWholesale said,
"We are thrilled to partner with IAN, AL Falaj, and Maple Capital as we further scale our operations. We felt that there was a dire need for technology in this sector, and hence, we introduced data science into this field to make restocking more predictable and organized. With this approach, we are aiming to change the way in which the business is done at these stores."
Presently, the startup services 10,000 kirana stores in Delhi. It also manages various warehouses in Delhi NCR and has a delivery fleet of 60 vehicles in Delhi, Noida, Ghaziabad, and Gurugram.
MaxWholesale has developed its own logistics arm for the next-day delivery of orders and a UPI payment gateway called MaxPay. With MaxPay, MaxWholesale has created a cashless supply chain for the specific payment needs of its partner retailers and distributors.
To read startups related blogs and news, click here.