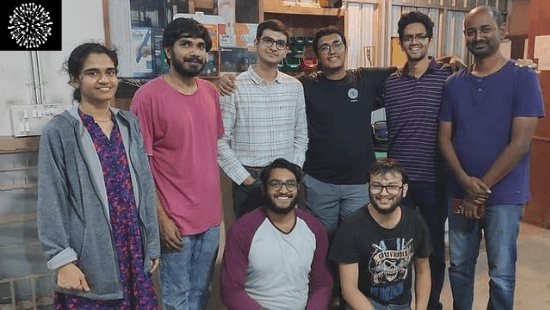 Indian SpaceTech Startup 'Pixxel' Raises $5 Million In Seed Funding
Bengaluru-based space tech startup Pixxel has raised $5 million in a seed funding round led by Blume Ventures, growX Ventures, and Lightspeed Ventures.
The funding round also saw participation from Ryan Johnson, a veteran in earth imaging and CEO at Blackbridge. Stanford Angels and Inventus Capital also participated in the round.
Ryan, ex-President at Planet Labs, one of the largest satellite imaging companies in the world, will also join the Board of Directors at the company.
As per the startup, it plans to use the funding amount to expand the team, strengthen technology, and accelerate progress towards deployment of the constellation for the Earth-imaging small satellites it is building.
With these satellites, Pixxel will provide global coverage every 24 hours for tackling some of the world's most pressing problems.
Founded by Awais Ahmed and Kshitij Khandelwal (final year students at BITS Pilani) in 2019, Pixxel is a private earth imaging startup that is working towards creating India's first constellation of microsatellites in the LEO (Low Earth Orbit) and more.
The images collected by Pixxel's satellites will provide up-to-date information relevant to climate monitoring, crop yield prediction, urban planning, and disaster response.
Talking about this funding round, Awais Ahmed, Co-Founder and CEO, of Pixxel, said,

"Space technology has tremendous potential to make life on earth better and more sustainable. Our satellites will bring down the benefits of space down to earth and help us see the unseen through a unique dataset that offers unprecedented level of detail. We're glad that some very high-quality investors have decided to partner with us on this long journey."
Need legal assistance for your startup? Just contact us.
Follow us and connect with us on Instagram, Facebook, and LinkedIn.