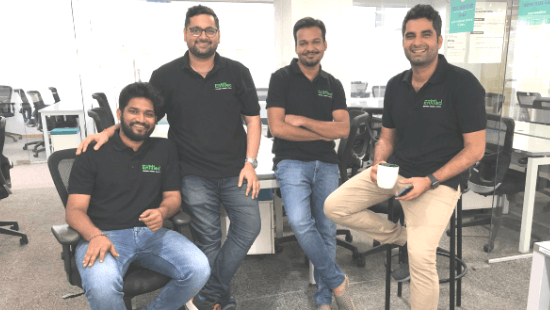 This Indian Startup Is Helping Blue-Collar Workers With Financial Wellness Services
Due to rapid urbanization, and an increase in demand for everyday services, the blue-collar workforce in India is expanding fast.
Despite being huge in number, this working segment in India is the most overlooked by their employers.
That is why the majority of these blue-collar workers face issues related to money and financial management.
And after witnessing the difficulties faced by these workers, an alumnus of Indian School of Business started a fintech company that provides these workers micro-loans, insurance, and savings plans that suit their needs.
Today's startup story is about-Entitled, a startup that provides financial wellness services to employees to help them lead better lives.
Startup Story: Entitled | Financial Wellness Services For Blue-Collar Workers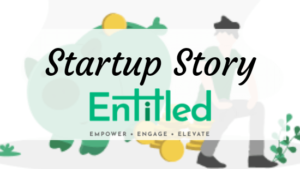 Entitled Founders
This fintech startup was founded by Anshul Khurana (an alumnus of Indian School of Business), Krishna Yadav, and Arpan Jain in December 2019. Entitled, presently, has a 6 member team.
How Entitled Started
The founders, after working closely with 10,000+ blue-collar workers spanning facility management, logistics, and manufacturing sectors, came to know about their issues related to money and financial management.
They then thought of providing these blue-collar employees with a platform that can help these employees with financial assistance, insurance, etc. So, in December 2019, they started Entitled.
USP Of Entitled
Entitled is a financial well-being platform for blue-collar employees. Entitled enables access to equitable financial services for low-income workers.
Entitled partners with employers to provide access to emergency funds, rewards, discounts on healthcare and daily essentials, saving programs, and counselling for its employees, thus creating a win-win situation for both employers and employees.
It works with employers and uses employment data to build alternate credit profiles for workers. Based on the profiles, workers get access to micro-loans, insurance, and savings plans that suit their needs.
Entitled works with financial service providers at the other end to build low-cost, innovative, and flexible financial products that meet the workers' needs.
Entitled uses financial literacy and counselling services to constantly engage with workers as well as help them make better financial decisions.
Present Situation Of Entitled
In just 6 months of operations, Entitled has been able to get to a base of about 15,000 workers. Entitled also has partnered with 18 companies, including Swiggy, Cityflo, Care24, etc.
Future Plans Of Entitled
Entitled is looking to expand its product portfolio to include more credit products such as medical and consumer durable as well as expand its savings tools. It is also looking to expand its worker base to 70,000-80,000 workers in the next few months.