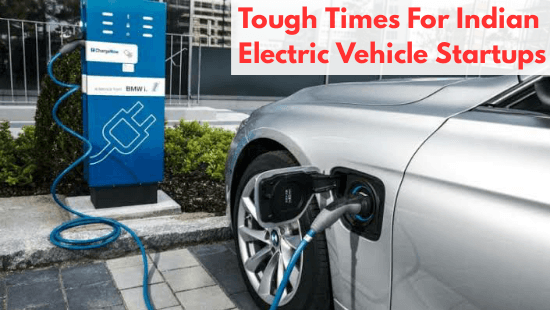 Indian Electric Vehicle Startups Are Fighting For Survival, Many Folded During Lockdown
Many industry experts have predicted bad times for Indian startups, as COVID-19 pandemic has caused a disruption in the Indian startup ecosystem.
As per IT industry veteran Senapathy Gopalakrishnan, around 25% of India's startups would be in serious difficulty if unfavourable effects of the COVID-19 persist for long.
Same is the case with startups in the Indian electric mobility space as they are now fighting a battle of survival.
Sohinder Gill, Director General of Society of Manufacturers of Electric Vehicles (SMEV) and Global CEO, Hero Electric who recently participated as a panellist at ETAuto CXO Roundtable, said that a lot of their member startups folded in last six weeks majorly due to shortage of cash.
Sohinder Gill said, "Today the startups don't have transparency on how to carry forward their business for the next 9-12 months, so they think it's better to fold down."
Talking about the future demand for EVs, Sohinder Gill said,
"The first six months of this year will give only 15-20% of the annual volume but having said that in the last six months, we are going to recover what we have lost. On an annual basis, we will not lose because the run rate will become double in the last few months especially for personal vehicles, entry-level segment cars and two-wheelers."