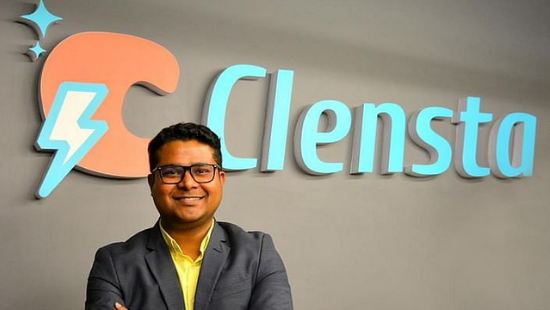 IIT Delhi-backed Startup Clensta Raises INR 5Cr From N+1 Capital
Clensta, a biotechnology-based startup backed by IIT Delhi, has raised INR 5 crore from N+1 Capital.
As per the startup, the funds will be utilised for scaling up upcoming products for the homecare category.
Founded by Puneet Gupta, Clensta is a biotechnology-based startup working in the personal care and home care space with a focus on science & sustainability.
The startup envisions providing innovative and easy solutions for day-to-day health and hygiene-related problems while aiming to reduce the ever-increasing problem of water shortage and reducing single-use plastic load.
Speaking about the fundraise, Puneet Gupta, Clensta International CEO and Founder, said,
"This debt fund helps us grow further and reach out to consumers at a faster pace. Also (it) provides us the opportunity to expand offline, as well as online (and), cover all important aspects of sales channel."
Clensta provides commercialized Waterless Bodybath, Waterless Shampoo and CoV-Guard Protection Lotion with Prolonged Antiviral Protection Technology (PAR). As per the startup, it has developed a new category of homecare products based on EBDC Technology with innovation in products, processes and packaging.
Puneet Gupta also stated that Clensta already has a presence with over 500 hospitals and more than 25,000 retail outlets, including pharmacies. The startup is now looking to penetrate through direct to consumer channels as well.
Recently, Clensta entered into a strategic tie-up with pharma firm Cipla for its first commercialised products, 'Waterless Bodybath and Waterless Shampoo.
Need legal assistance for your startup? Just contact us.
Follow us and connect with us on Instagram, Facebook, Twitter and LinkedIn.