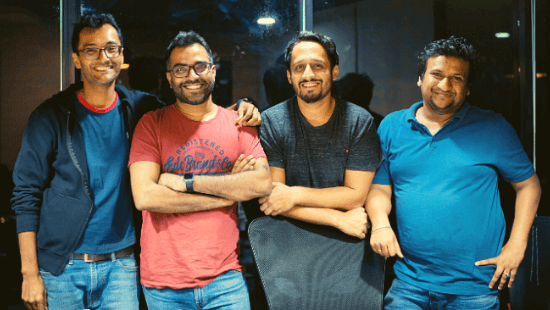 Hyperlocal Delivery Startup Dunzo Aims To Launch 250 Micro-Fulfilment Centres
Because of the lockdown restrictions caused by the COVID-19 pandemic, the hyperlocal delivery segment is witnessing significant growth.
Backed by the increased demand, hyperlocal delivery startup Dunzo is aiming to expand its micro-fulfilment centres to address the growing demand. The hyperlocal delivery startup is looking to deploy over 250 micro-fulfilment centres to serve 700-plus neighbourhoods, which will stock the top 1,500 SKUs to enable a more consistent ordering experience and ensure deliveries under 20 minutes.
As per Dunzo, since January 2021, it had witnessed a growth of 350% in medicine orders alone, while consumables like groceries, fresh produce, and daily staples had grown 318% as of April 2021.
The hyperlocal delivery startup recently joined hands with SaaS startup Dukaan to help merchants with delivery.
Started by Kabeer Biswas, Ankur Agarwal, Dalvir Suri and Mukund Jha, Dunzo is an all-in-one 24X7 hyperlocal delivery platform that picks and delivers anything and everything within the city while guaranteeing super-quick deliveries.
Speaking about the development, Kabeer Biswas, Co-founder of Dunzo, said.
"At the heart of Dunzo's operations lies our mission to make digital interactions with the offline world more convenient, safe, and seamless. With more micro-fulfilment centres in the pipeline, a stronger hold on supply chains, and moving closer to our goal of 15-minute deliveries, we're gearing up to build a better, safer world of on-demand commerce and convenience for India."
Kabeer said that the startup had not lost money on an order basis, and the gross margins were positive. He added that, in Bengaluru, Dunzo had reached breakeven on an EBITDA basis, with a 2x growth in B2B vertical.
Need legal assistance for your startup? Just contact us.
Follow us and connect with us on Instagram, Facebook, Twitter and LinkedIn.