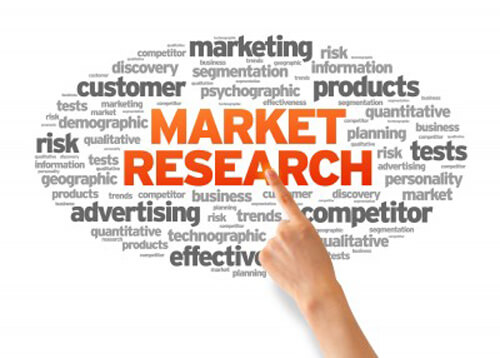 How To Do Market Research For Startups?
Better the idea, best the result will be!
Every entrepreneur knows, every big business starts with a good idea.
Good ideas develop in the minds of those entrepreneurs who understand the business well. And when an idea is backed up with some research, it is bound to be successful.
But what are the metrics that define research?
To generalize, every research should contain these core features.
– Data regarding consumer behavior
– The target audience for the product
– Tools required to make the product
– Money required to make the product
A key to every question is whether your idea will be a viable product in the market. Also read : market research companies
For that market research is done.
Market Research And Its Role
Market Research Companies will help in knowing the unseen potential, which will help you to know about your target audience's dynamics and ever-changing want, and developing an MVP (Minimum Viable Product).
Market Research is a crucial tool for the success of every startup. Backing up your idea and wits with realistic data comes in handy when you are approaching the investors to raise funding.
With the ocean of data floating on the internet, fishing the right set of information is very tricky, especially for startups.
There are two types of research
Primary Research

Secondary Research
1. Primary
Research
As the research is conducted to determine your current objectives, primary research is a research methodology in which the companies collect the data themselves (much specific and tailored research) that will help them to interact directly with their potential customers.
The collected data can be both qualitative and quantitative and there are many ways to collect your data.
Ways of collecting data
Surveys

Focus Group

Experiment
It is a quantitative primary research tool in which a company can customize the questions as per their product and try to understand customer preferences.
Focus Groups is a qualitative tool in which a group of people who will represent the target audience, are asked questions to elicit consumer perception and draw conclusions.
Experimenting is like a test, designed to get insights on a system and validate it.
Have an idea, research, learn and grow with your prospects.
2. Secondary Research
Secondary research is research on already existing data that was originally conducted by someone else. The data could be statistics, information collected by different organizations, customer studies, etc.
Type of Secondary Research Data
Publications of a journal

Technical and trade journals

Publics record and consumer study research papers

Any other reliable statistical data
As secondary data is outsourced, the companies have to make sure that the data they pick up for reference is scanned properly. The secondary data has to be
Reliable

Applicable

Adequate and accurate
As picking out the perfect apples from an ample is difficult, so is the data. Every startup has to consider certain facets before they start collecting their data.
Segmenting your target market based on demographics, geography, and lifestyle.
Look for exploratory research
Secondary data is though easily accessible and handy, it is not always the best option for a startup as it doesn't give viable information. Having both qualitative and quantitative data in primary research will help the startups to know about their idea and develop a minimum viable product.
Check the opportunity cost
If the result of the research study is not going to help in generating revenues or bring in intrinsic value to the product, conducting a study will not be beneficial then.
Market research for every startup is very essential. As the majority of startups are founded by entrepreneurs with no prior business knowledge, market research will enlighten them more on certain key aspects of their product.
If you are just starting your startup journey, you can gain new Business plan by reading our articles.
Feel free to comment on the articles you are reading.