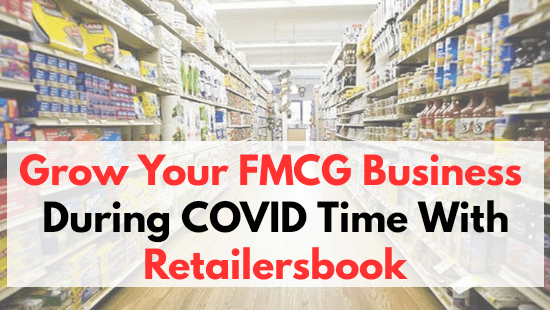 How Sandeep Srivastav, an SME brand owner in FMCG Category, has managed a fast growth in COVID times with Retailersbook
India has been hard hit by the COVID-19 pandemic, both in the aspect of the economy and public health. With the number of infected people increasing each day, it seems clear that this virus is not leaving our country any time soon.
With the acceptance of the new normal, businesses are now no longer just trying to survive but are out there; to thrive. To each company, serving its customers efficiently is the only way to grow and thrive. 'Grocery' being one of the essential needs of consumers has been the focus of many businesses.
A massive 90% of India's $100 billion retail grocery market is unorganized and mostly made up of neighborhood Kirana Stores that have for years offered consistency and efficiency.
With lockdown, even the Kirana Stores are struggling to provide the best products at best prices against consumer's demands.
Lockdown has severely impacted the buying capacity of Kirana Stores. Big brand's essential SKU's are not available as against the high demands by retailers. Distributors are not willing to provide credit on all the brands, especially newer brands (SMEs), due to the uncertainty around.
To meet the needs of end consumers by providing quality brands, Kirana Stores are willing to take a chance of stocking new SME brands. But, with reduced buying capacity and uncertain environment, Kirana stores can only help themselves and SME brands if they can get credit support, logistics support and quality assurance for the new brands.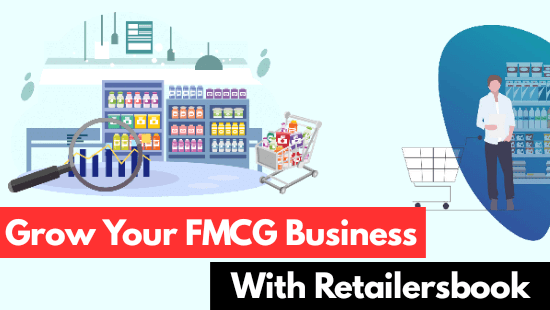 To understand how the SME brands are best utilizing the demand-supply gap at Kirana Stores, given the positive sentiment in the country for of swadeshi brands, we had a brief interview with Mr. Sandeep Srivastav. He is the owner of a homegrown Indian beverage brand; Lemonee Drink. Lemonee Drink's growing availability at Kirana Stores and increased demand in these difficult times; is a story of motivation for all the SMEs out there struggling with their product availability and push at targeted stores, even with best quality products.
Here is what Mr. Sandeep has to share:
Q. How did the lockdown affect your business?
A. The lockdown, though a necessary step in curbing the pandemic did affect my business a lot. Using traditional methods to sustain my distribution network was impossible. Credit facility and sales push that Lemoee required as a new brand from the distributor's side was not available for me at these times.
Even after having a great product, I was not able to get my product available to a higher number of retailers. The growth I was enjoying pre-pandemic time was starting to decline.
I was trying to explore as many ways as possible like registering my product on big e-commerce Brand Registry, deploying the credit myself to retailers, increasing sales assistants, luring distributors with higher margins, etc. Everything seemed complex and less rewarding until I got a registered as a seller with Retailersbook.
Q. How did you come to know about digital means of reaching out to retailers and Retailersbook in particular?
A. After trying multiple ways and using up most of my funds to make my product available, I was running out of budget and was planning to close my business operations until things get back to normal. At that time, one of my retail clients after knowing my state recommended this app called Retailersbook, which he has been using for quite some time to order grocery stock for his retail shop in Okhla. He stated he had tried many emerging brands like mine from this app, as it has provided him easy and secure credit facility with brand quality assurance and full logistics support.
At first, I was reluctant to try digital platforms and had fears in my mind because I always thought online platforms have underlying terms and conditions which might ultimately lead me to lose a lot of money to sell even the minimum. Also, using the online platforms for sales has always been a complicated thing for me, I have eternally been used to traditional distributor channel for years now.
But given the tough situation, and the recommendation by a retailer doing well, I thought of giving a try to Retailersbook App. With just a few clicks, I was able to register my brand on the platform, and I added all my variants. Updating my product details was equally comfortable. Retailersbook Sacha Saathi Assistant on the app recommended specific pin-codes that I should register in, based on their hyperlocal market understanding & AI support, which I accepted. The app requested a key message of my brand, converted it into an advertisement by itself and pushed it to targeted consumers with credit facility option.
Within a day, I started receiving orders from multiple unexplored retailers. Not just that, I also launched a new product on their app and got full assistance in marketing. Seeing my brand's movement and regular reminders by this app to retailers, I have seen an increase in reorders of my brand from these acquired retailers by Retailersbook.
Big thanks to Retailersbook which acts like a dedicated platform to get sales for SMEs like me. I am their customer for life.
Q. How efficient do you find Retailersbook as compared to the traditional supply chain network?
A. Ever since I have started using Retailersbook, I have realized several issues that existed in the traditional supply chain network. First, conventional systems are very time-consuming at every step. The entire procedure of generating and managing orders, assigning it to the delivery person, creating invoice and managing returns becomes too hectic. It is not a core expertise area for people like me. Moreover, there is no scope to predict actual demand and keep track of area-wise demand statistics. With Retailersbook, I can reach out to thousands of buyers instantly and most importantly with ease, without much efforts on sales from my end.
I get real-time demand statistics per area that helps a lot in demand prediction. I can even track details at the retail customer level. For example, if I need to know which regions of Delhi are right potential areas for my product category, I can get a pin-code based list for the same.
Retailersbook offers fast delivery in just 12 hrs. to retailers giving me a reasonable fill rate. Timely payments and easy credit management is another benefit I was missing in traditional channel. Retailersbook app with its RB Saathi support (salesmen support) is helping me build the right market presence at my target locations in the easiest and fastest way.
Q. Does the current pandemic have any effect on your retail customers?
A. Yes, the current pandemic has left some impact on almost everybody. In the middle of product shortage from big FMCG brands and "Vocal for the local" environment, retailers are positive about giving a trial to homegrown Indian brands like mine. But managing their working capital to add newer brands to their shops still becomes an issue, and they seek credit assistance for the same.
Q. As an SME, how do you plan to overcome this issue among retailers?
A. The lousy economy has indeed left everyone affected in every sector and managing working capital is quite tricky. So effective management of capital, safe and sanitized work environment, use of best online sales, logistic and credit partner is the way forward.
Q. So how can brands see through this crisis and fix the roadblock in reviving the economy?
A. The fact is large brands and SMEs can survive with a delayed ROI if they continue to get large orders and can maintain their rotation cycles. By extending a small percentage of credit to retailers, brands can help in easing the strain on the financial boundaries of buyers helping in kick-starting the wheels of the economy without having to compromise on their sales.
So, what exactly does an SME brand get on Retailersbook platform?
If that is what you are wondering right now, here is what Mr Sandeep summarizes:
If you are a brand owner like Mr. Sandeep, who is trying to launch a new product or an SME looking for a quick revival for your brand's sales; look no further. Retailersbook provide you with an easy one-stop solution for all your sales & distribution needs. It also provides you insights around retailers buying behavior and also quick and easy action points which ultimately helps you get a long-term strong hold in the market.
About Retailersbook: Retailersbook is a hyperlocal B2B e-commerce marketplace for FMCG brands providing a network for connecting buyers with sellers along with full distribution support.
If you are a brand owner looking for additional sales channel for long term reach out to them at: admin@retailersbook.in or
Call/WhatsApp at- 9821748917 / 8619378783
Link for Retailersbook app (Register now): Link for Retailersbook App
Website: – www.retailersbook.in