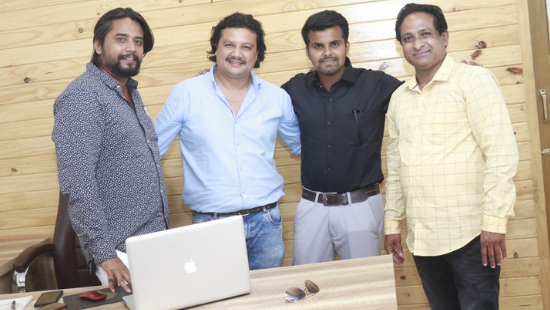 How PropTech Startup Stheera Is Revolutionizing Real Estate Segment In Alibaug
With the adoption of advanced technology in various sectors, a whole new realm of opportunities has opened up, waiting for entrepreneurs to capitalize on it. To these trends, factors like digitalization, rapid urbanization, growth in the disposal and dual incomes are playing a crucial role and driving these trends.
Much like every industry, real estate is no exception to these technological advancements. PropTech, as they call it, is the integration of property with tech, and stakeholders are calling it the Future of Real Estate. The PropTech segment is growing fast, and despite the COVID-19, the sector received $551 million in funding in 2020.
Banking on this growth is a proptech startup Stheera that is providing land buying and selling across various locations in and around Alibaug. With renowned names from the media industry like Ranbir Kapoor and Arjun Kapoor as its clients, Stheera aims to provide its users with 360-degree real estate services under its tech platform.
Stheera | Founders And The Startup
Started by Sudesh Olkha, Datta Naiak, Muddasar Sayed and Arif Lalani, Stheera is a PropTech (property technology) startup offering a platform for buying and selling across various locations in and around Alibaug.
The startup assists its clients at all stages of their buying journey, right from the initiation to the end documentation and handover. Presently, the startup offers land in Alibaug that can be used for customized construction depending on your needs and requirements. Additionally, Stheera has special teams who can undertake the entire project of constructing customized premises on the land available.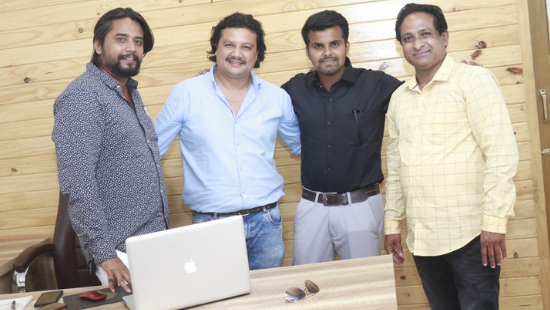 "Land is a huge asset and a valuable investment. We, being the leading real estate startup Alibaug, offer an extremely diverse neighbourhood and geographical specimen at once. Stheera.com, for example, has plots available (and adding) in Agarsure, Bamansure, Chendhare, Dattapada, Dhokawade, Kihim Beach, Kolgaon, Koproli, Mhatroli, Saral, Sasawane, Satirje, Zirad, etc. for you to choose from," says Arif Lalani in an exclusive conversation with The StartupLab.
Starting Point
Having been in the industry for a long, the team had witnessed a lot of issues in the real estate space.
"There were clients who wanted to buy land struggle to find the right realtors. Additionally, clients faced issues with regulations to purchase land and eventually made wrong discussions," says Arif Lalani.
The rising issues prompted Arif and the team to use technology and serve the people in this segment more efficiently.
The startup first understands the needs of the users, like the kind of plot they are looking for, the minimum and maximum area of land they'll need, funds, etc., and then supports them throughout their buying journey. Additionally, as the government approval for construction projects can be a Herculean task to a vast majority of the population, the startup takes away the hassle as their team knows who to make their way through the government offices and get all the green flags.
Growth And Future
Within a year of startup operations, the startup has generated a revenue of 78 lacs in form of brokerage. Some of its clients include prominent names from the media and business industry like Ranveer Kapoor, Arjun Kapoor, Shakeel Ladak, Rishi Agrawal, Pankaj Khajanchi, and Vikas Sutharia.
As per Sudesh Olkha, their USP is their team and their online platform.
"Our team is very well updated about laws and deal structures, making it easy and reliable for our clients to understand the know-how of the deal. Additionally, our website is unique, as it lists only land parcels, along with all details and videos, which makes it convenient for the buyers," Sudesh adds.
The startup plans to expand its services to different locations around Mumbai and Pune.
For more stories of startups, click Startup Stories.
Follow us and connect with us on Instagram, Facebook, Twitter and LinkedIn.