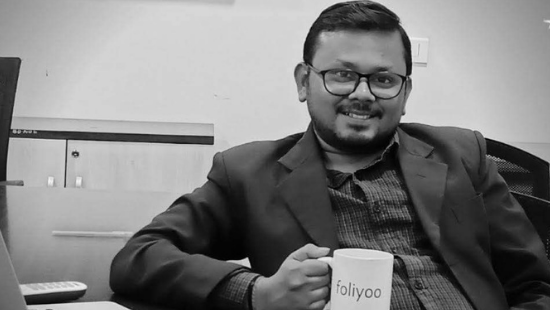 How Bhubaneswar-based Foliyoo Is Solving Transportation Issues With Its Online Fleet Booking Platform
Transportation has always been a major problem in most rural areas across India. And because of issues in transportations, businesses in these rural areas face a lot of difficulties.
The same thing happened with Biswajit Muduli, who faced many challenges while transporting materials to his shop. Understanding the situation and difficulties most businessmen like him go through, Biswajit decided to solve these transportation issues and started Foliyoo, a logistics and transport aggregator startup.
Startup Story: Foliyoo | Online Fleet Booking Platform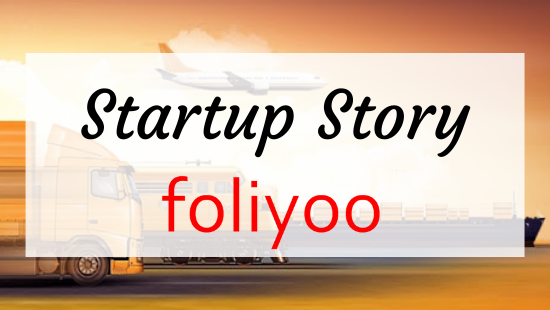 Founder
Started by Biswajit Muduli in 2018, Foliyoo is a Bhubaneswar-based logistics and transport aggregator startup that offers an online platform to book vehicles for shifting and moving-related concerns. The transport aggregator provides seamless fleet logistic solutions for both commercial and individual purposes.
Educationally sound, Biswajit Muduli has completed his diploma in Electronics and Telecommunications from KIIT Polytechnic under KIIT University.
Starting Point
When Biswajit started his own plumbing parts shop, he faced several challenges in transporting materials to his shop.
Issues escalated when he was not to provide his customers with the estimated time of delivery as there was no way to track the vehicle. Additionally, he found it difficult to book a truck in a short span of time.
Belonging to Balimela in Malkangiri district of Odisha, a Naxalite–Maoist area, Biswajit also came to know about the difficulties faced by truck owners/drivers and customers while transporting materials in that area.
So, to provide a solution to the transport-related problems, Biswajit started Foliyoo in 2018.
[Read:
With Precise And Efficient Formulations, Skincare Startup Skin Pot Is Looking At A Minimalist Approach To Skincare
]
USP Of Foliyoo
Built to cater to the transportation needs of both customers as well as truck drivers, Foliyoo provides a win-win situation for both parties involved.
The startup gives truck drivers an option to decide how much they want to charge for a particular booking, whereas customers can choose the best option from the list of truck drivers and their cost of service.
As per Biswajit Muduli, Foliyoo doesn't compromise with the safety of customer's information and material to be transported. Additionally, the onboarding process of drivers is very strict. Only after verifying their background, the drivers get registered with Foliyoo Express and are guided on how the app works. Users can book the vehicle as per their requirement through Foliyoo's website or their android app.
Talking about the Foliyoo app, Biswajit says,
"The customers use our app to book a truck driver. Users get multiple options of truck drivers in the app when they search for a particular route where they want to transport the material. The app will also show the review of the truck drivers. The user can choose the driver and do the booking. Post the delivery, the payment has to be done in cash to the driver." 
Present Situation Of Foliyoo
Since its launch, Foliyoo claims to have onboarded 600 truck drivers and completed 3,000 bookings. The startup follows a commission-based business model and charges between Rs 500 and Rs 750 per booking from the truck owners.
The logistics startup is currently operational in Bhubaneswar, Rourkela, Sambalpur, Baleswar (Balasore), and Cuttack in Odisha. These locations are its pick up areas, and the startup delivers pan India.
Currently incubated at KIIT-TBI, Foliyoo has qualified for the CHUNATI 1.0 Challenge. The startup has also been incubated at AIC-Sikkim Manipal University Technology Business Incubation Foundation (AIC-SMUTBI). 
Future Plans
With expansion plans in sight, Foliyoo plans to launch its services in Bihar, Jharkhand, Kolkata, Sikkim, Chhattisgarh, Andhra Pradesh, and Telangana soon.
The online fleet booking platform also plans to expand its services in other sectors like medicine and books delivery. Additionally, with a focus on electric vehicles for green transportation, the startup aims to bring more drivers on the platform and focus on the pan India market. 
For more stories of startups, click Startup Stories.
Follow us and connect with us on Instagram, Facebook, Twitter and LinkedIn.