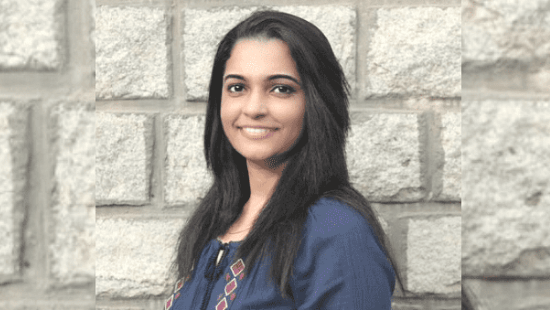 This Startup Is Empowering Women And Is On A Mission To Make Indian Women Financially Literate
Financial illiteracy and lack of money management skills are the prime reason for women's dependency on men.
India being a fairly male dominating country, issues regarding money investment and planning are majorly conducted by men, leaving a large portion of women financially illiterate.
This leads to financial disempowerment, discrimination, or exclusion of women.
Today's story is about such a startup that is on a mission to make Indian women financially literate.
HerMoneyTalks is a women-only digital financial platform. Founded exclusively for the financial empowerment of women, HerMoneyTalks provides a complete suite of financial services to women and helps them educate regarding financial management.
Startup Story: HerMoneyTalks | Women-Only Digital Financial Platform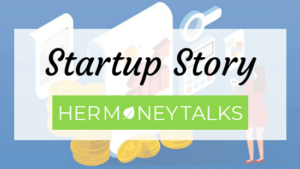 HerMoneyTalks Founders
This women-only digital financial platform and knowledge portal was founded by Nisary M and Hemant Gorur in 2019. And to reach more women, Nisary M runs the operations from Thrissur, Kerala, and Hemant Gorur from Bengaluru, Karnataka.
Talking about why the platform is exclusively for women, Nisary in an interview said,
"Everywhere, people are talking about women's empowerment, but they are restricted to skilling and recruitment. So, we created a one-stop financial platform to address all their financial worries and help them."
How HerMoneyTalks Started
While working in the banking and insurance sector, Nisary noticed the lack of financial independence amongst women. Not only this, but Nisary also experienced that women handle their finances very badly. And, most women are often advised by their husbands or family members regarding financial matters. So, they prefer not to engage in any financial decision making in the family.
So, to enable the financial empowerment of women and help them manage their money better, Nisary and Hemant started HerMoney Talks.
Initially started as an information dissemination platform for women, HerMoneyTalks now provides hassle-free investment tools, mentoring and advisory services, budget planners, shopping cards, and many more services and products.
USP Of HerMoneyTalks
HerMoneyTalks is a digital financial platform and knowledge portal designed to enable the financial empowerment of women. The startup helps women save money by providing mentoring and advisory services.
HerMoneyTalks connects women with an effective network of enablers, experts, and also conducts workshops for them on financial literacy, financial planning, legal issues, taxation, business planning, etc.
The startup aims to offer a complete suite of financial services to women. This includes services related to finance, like inheritance rights, handling finances after divorce, legal advice, etc.
HerMoneyTalks also helps women entrepreneurs in scaling up their businesses and provides business advisory, business plan consultations, etc., to them.
Present Situation Of HerMoneyTalks
Offering both free and paid services to women, HerMoneyTalks currently has a community of 25,000 women and hopes to reach one lakh women by the end of this financial year.
Future Plans Of HerMoneyTalks
To provide women with more financial services like investment plans, loans, etc., HerMoneyTalks is coming up with a marketplace next month. Also, HerMoneyTalks plans to reach 3 lakh women by 2022.