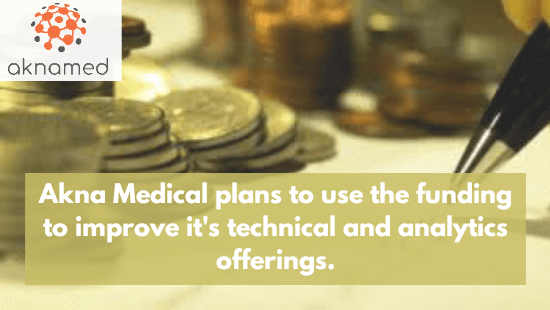 HealthTech Startup 'Akna Medical' Raises $7 Million From LGT Lightstone Aspada
Akna Medical has raised $7 Million (approx INR 54 Crores) in funding from LGT Lightstone Aspada.
Founded by Mahadevan Narayanamoni and Saurabh Pandey in 2018, Akna Medical is a B2B healthtech startup that is working with a vision to simplify the healthcare supply chain in India, using data and technology.
The startup plans to use the funding to improve it's technical and analytics offerings. Akna Medical also plans to infuse over $20 Million to step up its operations across India, within the next two years.
Working with clients like Medanta, Max Healthcare, Fortis, Akna Medical has an analytics tool, called SmartBuy. The tool provides category-specific and full procurement solutions across surgical and pharmaceutical products.