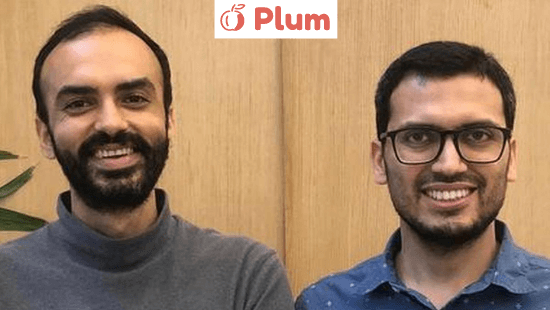 Health Insurance Startup 'Plum Insurance' Raises Rs 30 Crore Funding
Plum Insurance, a Health insurance startup, has raised around Rs 30 crore led by Sequoia's Surge Ventures.
Previously, the startup had raised Rs 7 crore seed fund in July, this year.

Started in late 2019 by Abhishek Poddar and Saurabh Arora, Plum Insurance provides high-quality health insurance and corporate benefits at affordable rates.
The startup helps employees with improved health benefits, including doctor consultations, health check-ups, fitness and yoga, mental wellness, nutrition, and dental care.
With this funding, the cofounders have diluted their stakes from 85.11% to 66.14%. Now, both hold 33.07% stake in the startup.
Reported by entrackr, Plum Insurance is going to be part of the fourth cohort of Sequoia's accelerator program Surge. Plum Insurance has been working with many firms, including Twilio, StayAbod, Instawork, Posist, TapChief, Fyle and others.
Need legal assistance for your startup? Just contact us.
Follow us and connect with us on Instagram, Facebook, and LinkedIn.