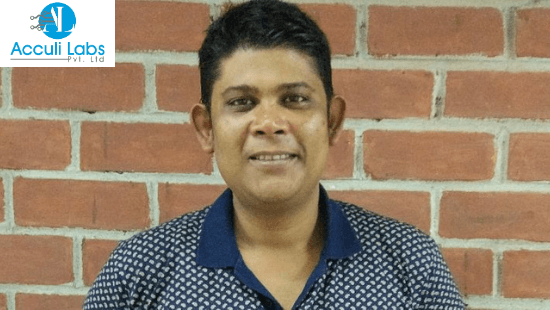 Health Diagnostic Startup 'Acculi Labs' Raises Seed Funding
Health diagnostic startup Acculi Labs on Monday announced that it had raised Rs 5 crore (around $700,000) in a seed funding round from PirE Ventures.
PirE Ventures is an investment firm based out of Mumbai.
Started in May 2017 by Rupam Das, Acculi Labs (Accurate Life Intelligence) is a Bengaluru-based health diagnostic startup that aims to make home-based care available to the last person at the bottom of the pyramid.
Talking about this funding round, Rupam Das, Founder of Acculi Labs, said,
"The investment will be used to bring our vision to reality. [Our] R&D will work with new vigour and rigour to simplify healthcare for the needy. [We] will run full business operations to ensure that Lyfas becomes the need of every household, irrespective of geophysical location, as we at Acculi believe that healthcare is the need of people."
Acculi Labs was selected as one of the top startups of the Department of Information Technology and Biotechnology, Government of Karnataka led initiative, ELEVATE 2018. The startup also received funding under the Idea2PoC scheme under the Startup Karnataka policy.
Need legal assistance for your startup? Just contact us.
Follow us and connect with us on Instagram, Facebook, and LinkedIn.