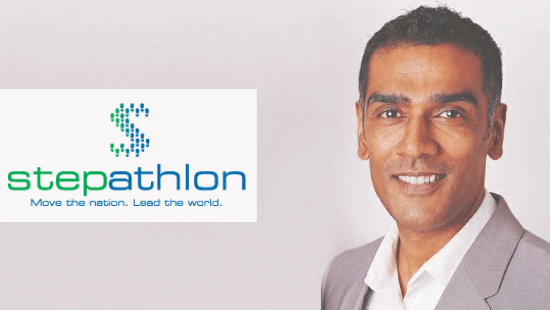 Health And Fitness Startup 'Stepathlon Lifestyle' Raises Funds, Plans For Global Expansion
Fitness startup Stepathlon Lifestyle has raised an undisclosed funding amount. This funding comes from 9 investors across India, US, UK, Australia, and Canada.
As per the startup, it plans to use the funds for global expansion into fan and community engagement (B2C) and corporate wellness (B2B) segments.
Also, the startup wants to invest in its proprietary technology platform and for hiring new employees.
Founded by Ravi Krishnan and Shane Bilsborough in 2012, Stepathlon is a Mumbai-based health and fitness startup for corporates and communities.
Talking about the platform and its offerings, Ravi Krishnan (Stepathlon Co-Founder and CEO) said,
"Our platform offers a ready, reliable and effective solution to engage, expand, energise and enthuse partners, fans, customers, colleagues and communities. We feel there is both, an obligation and an opportunity for us, and our partners, to 'wrap our arms around the planet' demonstrating care for the well-being of people wherever they are; whoever they are; whenever they need i.e. for anyone, anywhere, anytime," said Krishnan.
..