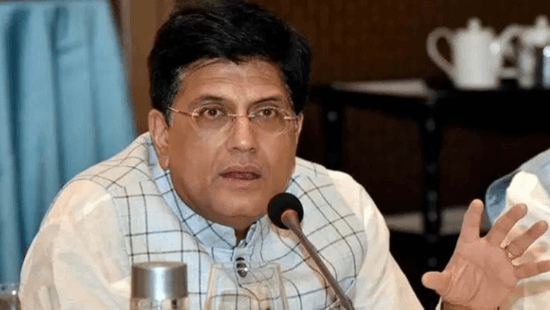 Government Unveils Startup India Seed Fund Scheme With INR 945 Cr Corpus
To provide financial support to early-stage startups across 300 incubation centres, Union commerce minister Piyush Goyal on Monday formally unveiled a Startup India Seed Fund Scheme (SISFS) with Rs 945 crore corpus.
The scheme was launched almost three months after Prime Minister Narendra Modi announced the plan in January 2021.
The Rs 945 crore corpus will be monitored and executed by Experts Advisory Committee (EAC).
The corpus will be divided over the next four years for providing seed funding to eligible startups through eligible incubators across India.
Ensuring adequate availability of funds to startups, Piyush Goyal said,
"The idea behind the scheme is to ensure adequate availability of funds, particularly to startups with good ideas in different fields. I do hope that this scheme will support our domestic entrepreneurs and their business ideas that often cannot take off due to the absence of critical capital at an early stage."
Startup India Seed Fund Scheme will allow incubators to apply for funds through an online platform, and grants of up to INR 5 crore shall be provided to eligible incubators selected by EAC.
The incubators selected by the EAC would provide grants of up to Rs 20 lakh to startups for validation of Proof of Concept, or prototype development, or product trials. Additionally, investments of up to Rs 50 lakh will be provided to the startups for market entry, commercialization or scaling up through convertible debentures nor debt-linked instruments.
Need legal assistance for your startup? Just contact us.
Follow us and connect with us on Instagram, Facebook, and LinkedIn.