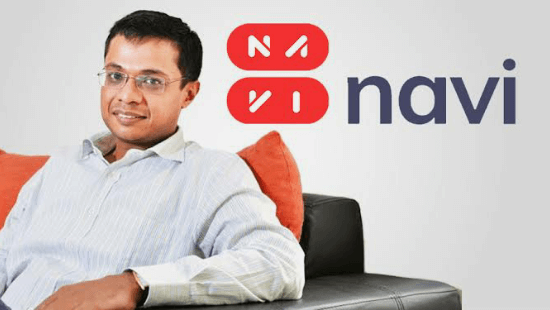 Flipkart Co-founder Sachin Bansal's 'Navi' Launches Lending App With Paperless KYC
To provide instant personal loans, Sachin Bansal's (Flipkart co-founder) financial services startup Navi has launched a money lending app.
The Navi lending app, which is targeted at consumers in the middle-income segment, will provide instant loans of up to INR 5 lakh with repayment tenures of up to 36 months.
The whole lending process is paperless and contactless. And to get a loan, users just need to download the Navi lending app and fill in their details.
Using the app, customers can check their eligibility, select the loan and EMI amount, and enter their PAN and Aadhaar card number to receive the loan amount in their bank account within minutes.
The app is currently available for download on the Android platform.
Talking about the Navi Lending App, Samit Shetty, chief executive of Navi Finserv, said,
"With more and more people opting for online channels and apps for all their needs – including financial services – in the past few months, the Navi lending app received strong response from Tier 1, 2, and 3 towns during the Beta phase. This gave us the insights and confidence to launch it officially in such a short time. We are now scaling the app across 150 cities in India."