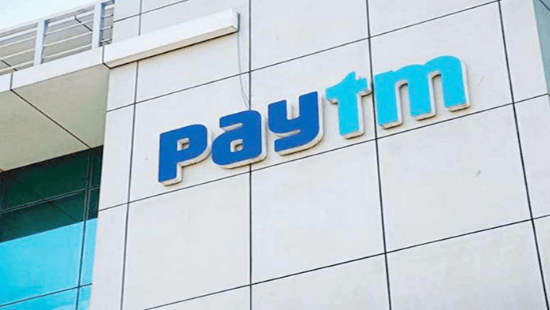 Fintech Giant Paytm To Disburse Rs 1,000 Crore MSME Loans By March 2021
Fintech platform Paytm on Monday said it is expanding its collateral-free loans for MSMEs.
As per the fintech giant, its collateral-free loans for MSMEs will be increased from Rs 550 crore in the last fiscal year to Rs 1,000 crore by March 2021.
Providing details about the loans, Paytm in a statement said it is expanding its collateral-free loans of up to Rs 5 lakh at a low-interest rate and unique daily EMI product customised for micro-merchants.

Talking about collateral-free loans, Bhavesh Gupta, CEO of Paytm Lending, said,
"With our collateral-free instant loans, we are trying to help Kirana stores and other small business owners who have been left behind by the traditional banking sector and do not have easy access to loans and credit."
The fintech giant in the Paytm for Business app offers collateral-free loans under its 'Merchant Lending Program'.
In the app, the algorithm determines the credit-worthiness of a merchant based on his/her daily transactions and arrives at a pre-qualified loan offering.
The Paytm for Business app is available in 10 regional languages and helps kiranas track payments instantly. The app enables kiranas to navigate through past collections and track settlements made to their bank accounts.
Need legal assistance for your startup? Just contact us.
Follow us and connect with us on Instagram, Facebook, and LinkedIn.