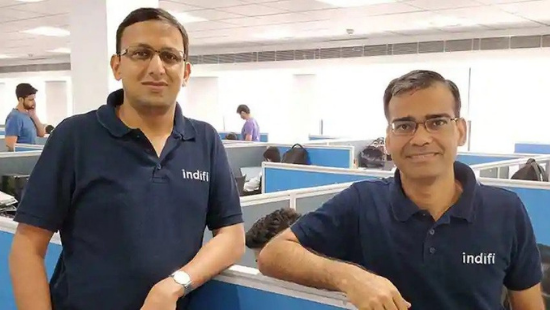 Facebook Partners With Indifi To Provide Easy, Collateral-free Loans To SMBs
Facebook India has launched a 'Small Business Loans Initiative' programme and partnered with online lending platform Indifi to provide easy, collateral-free loans to small and medium businesses (SMBs).
The announcement was made at a virtual event — Enabling MSME Growth through Financial Inclusion, hosted by Facebook India, in partnership with the Federation of Indian Chambers of Commerce & Industry (FICCI). Niti Aayog 's CEO Amitabh Kant also participated in the event.
Under this programme, SMBs that advertise with Facebook can get loans at a predefined interest rate of 17-20% per annum without collateral through a quick online application. The initiative is open to businesses registered across 200 Indian towns and cities.
Amitabh Kant, CEO, Niti Aayog, while delivering the keynote address, said,
"MSMEs will play a significant role in reviving India's economic growth and achieving its vision of becoming more self-reliant. Digital transformation will act as a catalyst for India's development story going forward, and access to finances will be crucial to this transformation. In this context, Facebook's Small Business Loans initiative is a big step in the right direction, and I'm happy to note that India is the first country where the company is launching such an initiative."
[Read:
Factors Driving The Growth Of Fintech Industry In India
]
Small Business Loans Initiative
Fb India said it would onboard more independent lending partners in the coming days to make business loans more easily accessible to SMBs, thus reducing the credit gap within India's MSME sector. SMBs applying under this programme can get a loan between Rs 5 lakh and Rs 50 lakh and will not be charged a processing fee by Indifi.
Providing support to women entrepreneurs, Indifi will give a 0.2% reduction on the applied loan interest rate to small businesses that are wholly or partly women-owned.
The social media giant added that the initiative is a completely not-for-profit arrangement with Facebook's lending partners. Furthermore, SMBs getting loans under this initiative are not obligated to spend their loan amount on Facebook advertising.
Founded by Siddharth Mahanot and Alok Mittal, Indifi is a Gurugram-based online lending platform enabling credit for small businesses. The startup gathers and analyses data of businesses from various sources and draws insights to judge their creditworthiness. In March 2021, Indifi raised Rs 35 crore in debt financing.
Need legal assistance for your startup? Just contact us.
Follow us and connect with us on Instagram, Facebook, Twitter and LinkedIn.