Everything You Want To Know About the Logistics Industry In India
Logistics Industry acts as the backbone of many industries. Industries like FMCG, Pharma, Construction, E-Commerce, etc heavily rely on logistics.
But with time, the working of logistics in the industrial world and the global market has evolved a lot. Over the last decade, the evolvement of the logistics sector has led to an increase in the growth of logistics in India.
India was ranked 54th in the logistics industry as per the global Logistics Performance Index in 2014. The ranking jumped to 35th in the year 2018. Today, the Indian logistics industry is the most promising in terms of growth and revenue.
Growth Opportunities For Entrepreneurs In Indian Logistics Industry 
The government of India is taking suitable actions to modernize the functions and working of Indian logistics. And to improve supply chain efficiencies, connectivity, and to help logistics companies to tap the underleveraged markets in the country, key infrastructure development plans have been rolled out.
Also, with the rise of eCommerce in India, Logistics Industry in India has seen tremendous growth and will continue to do so.
Top reasons why you should choose Logistics Industry if you are planning to start a business.
Logistics Industry in India is a billion-dollar industry ($160 Billion in 2019), and with advancements in technology, it is growing at rapid speed.
Investors are willing to invest in Logistics startups because of the rise of e-commerce and the need for logistics.
With the emergence of artificial intelligence, machine learning, and the internet of things, there is a huge room for Innovation in Logistics Industry.
List Of Some Logistics Companies in India
Delhivery
BlackBuck
Rivigo
Ecom Express
Xpressbees
Shadowfax
Location: Gurgaon
Year Founded: 2011
Working: Delhivery is a Logistics company that provides logistics solutions for e-commerce companies. Delhivery provides tech-enabled fulfillment services. These services include last-mile delivery, third-party and transit warehousing, payment collection, vendor-to-warehouse, and vendor-to-customer shipping, and many more related services.
Total Funding: US $934.6 Million
Location: Bangalore
Year Founded: 2015
Working: BlackBuck is an online platform for freight transport bookings. BlackBuck is operating in the inter-city logistics and supply chain sector. It offers an app that connects shippers with truckload carriers. It operates on a transaction fee model and charges a 10-15% commission on every deal.
Total funding: $293M
Location: Gurgaon
Year Founded: 2014
Working: Rivigo works on the relay model of trucking and the use of technology. The founders wanted to change the traditional Indian logistics space in which a single driver travels for the entire distance of a particular delivery making few stops on the way for rest.
Total funding: $257.4M
Click here to know the startup story of Rivigo.
Founders: K. Satyanarayana, Manju Dhawan, Sanjeev Saxena, T. A. Krishnan
Location: New Delhi
Year Founded: 2013
Working: Ecom Express is a logistics company that provides logistics support to e-commerce companies. It has various processing centers in India, and its notable clients include Amazon, Flipkart, Paytm, and more.
Total funding: $215.4M
Founder: Amitava Saha, Supam Maheshwari
Year Founded: 2015
Working: Xpressbees provides logistics support to e-commerce companies. To keep the customer informed, Xpressbees provides regular updates on shipments, and its services include first-mile delivery, same-day delivery, cash on delivery, shipment pickup from vendors, etc.
Total Funding: $167.6M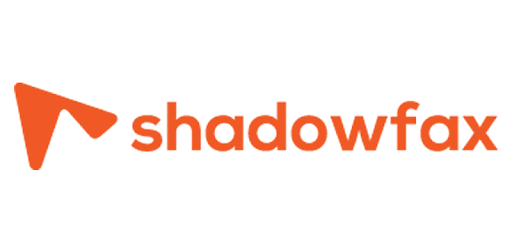 Founders: Abhishek Bansal, Vaibhav Khandelwal
Year Founded: 2015
Working: Shadowfax is a B2B on-demand delivery service, based on technology. It provides delivery solutions to local sellers, and with its tech-enabled customer service, customers can track and give real-time feedback.
Total Funding: $119.7M
Growth Forecast and Future of Logistics Industry In India
The value of the Indian logistics Industry is said to be around $160 Billion (in 2019 ), and it is forecasted to reach $250 Billion in the year 2020.
Some investors have stated that numerous B2B logistics startups are applying cutting-edge technology, such as robotics, automation, data analytics, and IoT in logistics. And as per the Investors, the addition of technology in the traditional logistics ecosystem has the potential to disrupt the logistics industry in India.
Co-Founder of Falcon Edge Capital and Investor in Locus (a Logistics Startup), Navroz D Udwadia, in an interview, said,
"We believe the trillion-dollar global logistics market is ripe for disruption via technological change, particularly AI and Machine Learning-driven solutions. With Blue Dart and other prolific anchor customers, the (Locus) team has demonstrated the ability to build and deliver cutting-edge technology and algorithmic-driven outcomes that provide attributable ROI to the enterprise at scale."
The StartupLab daily uploads startup related news and articles. So, if you want to know about the Indian Startup Ecosystem, read our articles.