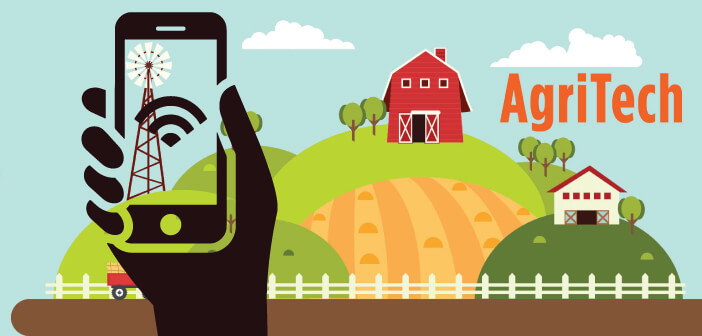 Everything You Want To Know About Agri Tech Ecosystem
India currently hosts more than 500 startups in the Agri Tech sector, whereas the global number is 3100+.
According to reports by NASSCOM, every 9th Agri Tech startup in the world is from India.
The Agri Tech sector of India is growing at a rate of 25% per year. Over recent years, funding in the Agri Tech sector has increased. And these funds have come from global and sector-focused funds. This shows that investors are willing to invest in agriculture startups and this growth will increase in upcoming years.
According to the Nasscom report, as of June 2019, the sector has received more than $248 Million in funding.
This is a growth of 300% as compared to the previous year. With the recent rise interest of investors, in agriculture startups, 48% of Agri Tech CEOs believe to have the next unicorn in the coming 3 years.
List Of Present Major Agri Tech Startups in India
Ninjacart
This Bangalore-based startup was founded in 2015. Ninjacart is a B2B marketplace that connects farmers with retailers. Initially, Ninjacart started as a hyperlocal grocery marketplace but later pivoted to the B2B marketplace.
Ninjacart provides fresh fruits, vegetables, and FMCG goods directly from farmers and brands.
They have got $147 Million in funding.
Licious
Licious is an online platform for the delivery of meat and seafood. Founded in 2015, Licious delivers hand-cut vacuum-sealed, freshly packed, marinated or cold cut meat. It has a central processing plant and several storage units in each city to assure delivery within 90 minutes.
They have got $64 Million in funding.
Agrostar
Founded in 2010, Agrostar is an m-commerce agri-company that provides agriculture products like fertilizers, seeds, manures, and farm equipment, etc. to farmers.
Agrostart home delivers every order to the farmers and they have 1 lakh+ of farmers registered with them.
They have sold INR 5 to 6 crores of goods sold to them to date.
They have got $44 Million in funding.
Fresh To Home
Founded in 2012, this startup manages the supply chain of meat and seafood from farm/fishermen to customer's homes.
They have got $34 Million in funding.
WayCool Foods And Products
This Chennai-based startup was founded in 2015. It is an e-distributor of agriculture products that obtain fruits and vegetables directly from farmers, aggregators, and collectives to supply hotels, restaurants, retailers, and wholesalers.
They have got $30 Million in funding.
Jumbotail
Jumbotail is an online platform for wholesale buyers/retailers to get their groceries, fruits, and vegetables from producers/manufacturers.
This startup was founded in 2015 in Bangalore.
They have got $25 Million in funding.
Stellapps Technologies
They use IoT, mobility and data analytics to enhance agriculture supply chain parameters like milk production, milk procurement, cold chain, animal insurance, and farmer payments.
Based out of Bangalore, this startup was founded in 2011.
They have got $19 Million in funding.
CropIn
Founded in 2010, CropIn offers services like 'SmartFarm' which is a complete farm management solution, 'SmartRisk' for risk mitigation and forecasting, 'mwarehouse' for traceability and compliance, and 'SmartSales' for CRM and input channel management.
They have got $16 Million in funding.
VAHDAM Teas
Based out of Delhi, Vahdam Teas is the first internet-based brand of tea. They offer loose leaves of black tea, white tea, green tea, oolong tea, and green tea. They have claimed to source tea from over 100 plantations across India and Nepal.
They have got $15 Million in funding.
FarmBee
FarmBee started its services in 2009 and provides data-driven Agri-solutions online.
They provide agricultural content like commodity prices, weather data, and contextual advice to the farmers.
They have got $9 Million in funding.
How Agri Tech Startups can get funding?
With the increase in the growth of the Agri Tech industry, now there are many funding options available for Agri-startups.
Here are the main modes by which Agricultural Startups can get funding
Government Funding Aid
Venture Capitalists
Incubators And Accelerators
Government Funding Aid
A huge fund of INR 10,000 crores has been established by the Government of India for supporting tech-driven startups and agriculture is one focus area for this.
This fund is being managed by the Small Industries Development Bank of India (SIDBI).
The government supports agricultural startups in many ways. One of them is grant-in-aid support. This support is given to startups based on their eligibility and selection.
Government grants provided by funding agencies are the Technology Development Board's grant, BIRAC's BIG Grant, NIDHI-PRAYAS, MSME, etc. The grant-in-aid is usually given for product and market development.
For Agricultural Startups, the Technology Development Board also provides equity capital.
The startups can either directly apply to these agencies for funding or they can apply through business incubators.
Venture Capitalists
Venture Capital funds are a pool of funds collected from various bodies like Corporate Pension Funds, Insurance Companies, High net worth individuals, Foundations, etc.
Many VC firms are now providing funds in agriculture. Some of those VC Firms are Omnivore, Aspada, Unitus Seed Funds, Ankur Capital, etc.
Incubators and Accelerators for Agri Tech Startups
The future of Agri-Tech Startups in India is bright. And experts view the agri-tech industry as the primary driver of agricultural commerce by 2021.
This multi-billion sector has a massive scope to change the face of the Indian economy.
Witnessing the growth themselves, various Agri-Tech incubators and accelerators have emerged as a reason.
These Incubators and Accelerators are not only funding, but also mentoring, and guiding the Agri-startups.
Incubators and Accelerators by Government for Agri Tech Startups
National Institute of Agricultural Extension Management has started a program "Agri-Tech Startup Accelerator Program" to promote the growth and development of Agripreneurs and the startup ecosystem.
In this program, Agri-Tech Startups will get
4 months structured program
Office space at MANAGE and IIITH campus
Business model development
Improvement of a Proof of Concept to accelerate growth
Seed funding up to 10 Lakhs (5 lakhs after selection, remaining after prototype development)
Mentoring from Agricultural experts
Provision of necessary knowledge, regulatory and advisory services through professionals
Meaningful networking for business development
Other Incubator programs provided by the government are from National Institute of Agricultural Marketing, Agri Udaan, etc.
Some named incubators of India are Indigram Labs, Villgro, CIIE Ahmedabad, etc.
Apart from this, other modes of funding are Private Equity, Angel Investors, Equity Funding, Debt funding, etc.
Business Opportunities in Agri Tech sector
Better Market Linkage
Digital Agriculture
Better Access To Inputs
FaaS (Farming as a Service)
Financing in Farming
Better Market Linkage
Market linkage based businesses offer improvement in the supply chain and secure transportation of farmer's products directly to consumers. This is a better option for farmers, as now they will get more money for the same quantity of crops they previously sold for less.
Digital Agriculture
Startups in Digital Agriculture offers innovative technology solutions for increasing crop productivity and farming process efficiency.
They work by providing farmers with clearness, traceability, and real-time access to information.
Better Access To Inputs
Business based on this business model, provide farmers better access to agricultural inputs at their doorsteps.
They help farmers by making them understand the best input product to increase the yield and productivity.
Now, the farmers know what option will reap them more benefits. The farmers will get quality inputs, and thus it will increase their productivity.
Farming as a Service
Farming as a Service offers affordable technology solutions to farmers for efficient farming by switching set cost to variable cost. Farming as a service will make farming services affordable to small and marginal farmers.
Financing in Farming
With the increase in the growth of farming sectors, investors are finding ways to invest in the agriculture industry.
And financing in farming is a win-win situation for all parties involved.
The majority of Agricultural startups believe that with better accessibility to technology, agriculture can be redefined in a better way, and farmers will get most of the benefit from it.
Do you think farmers will get the benefits from the growing Agricultural startups? Comment below.