Ensuring Faster Deliveries, Bengaluru-Based 'RangeAero' Is Building Aerial Logistics Solution For First And Last-Mile Deliveries
Logistics Industry acts as the backbone of many industries. Be it FMCG, Pharma, Construction, E-Commerce, industries heavily rely on logistics for their smooth functioning.
But like every industry, technology is disrupting the logistics industry also.
The future of urban mobility is said to be in the air, and the day is not far when we will receive our ordered packages via drones.
It is not just a mere thought. The rise in technology is making it possible to enable better and quick delivery options.
Indian eCommerce and hyperlocal delivery are also considering adopting drones for commercial purposes for ensuring faster deliveries.
Working to make aerial mobility possible, today's startup story is about RangeAero, a Bengaluru-based startup, building Unmanned co-axial helicopters to automate the early-mile logistics.
Startup Story: RangeAero | Building Aerial Logistics Solution For First And Last-Mile Deliveries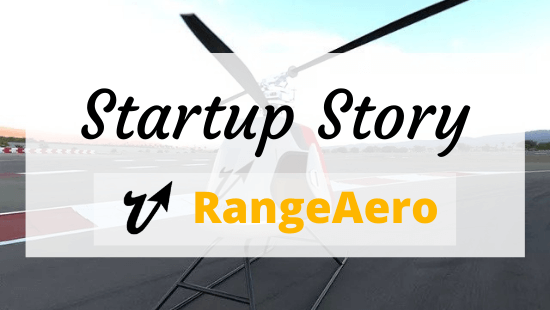 RangeAero Founder
Started by Aerospace engineer Arpit Sharma in 2020, RangeAero is a Bengaluru-based startup developing aerial logistics solution for first and last-mile deliveries.
Building robotic solutions in the areas of ISR (Intelligence, surveillance, and reconnaissance) and Logistics, RangeAero is leveraging technologies, such as advanced vision, sensor performance, endurance, autonomy, communications, and ruggedisation for building its UAVs (Unmanned aerial vehicles).
How RangeAero Started?
It all started in 2015 when Arpit Sharma was developing multirotor drones for package delivery in an aerospace startup.
While working for the startup, Arpit realised the need for automation in logistics using helicopters due to the limitations of using multirotor drones.
And in 2019, after looking at the various steps being taken by the regulatory organisations around the world, Arpit realised that it was the right time for autonomous helicopters.
So, Arpit started RangeAero to create leading engineering solutions for tethered drones and co-axial aerial vehicles.
USP Of RangeAero
Blending the aviation and logistics segment, RangeAero is building solutions to reduce the total delivery cost that occurs in the logistics industry.
The startup is building Unmanned co-axial helicopters to automate the early-mile logistics.
Speaking about logistics industry, Arpit says,
"The logistics industry in India is $200 billion, which is 15% of the nation's GDP. The cost incurred at the early-mile is about 30% of the total delivery cost, which is around $50 billion. Our projections are to automate at least 20% of this, that is, $10 billion every year, which we are tapping with aerial automation."
Present Situation Of RangeAero
RangeAero, presently, consists of a 10-member team and is designing unmanned coaxial helicopters that can lift weight up to 100 kgs and can travel 80 km distance.
Working on prototyping and testing its Unmanned co-axial helicopters, the startup is leveraging ISRO's MSME networking setup for aerospace development, prototyping, and manufacturing.
Talking about the present situation of the startup, Arpit says,
"We are currently testing our lab prototypes within the in-house facility and have tied up with partners for pilot testing."
Future Plans Of RangeAero
As per RangeAero, it will deploy its products for service by 2022-23. RangeAero will be charging its logistics customers based on per delivery per kg per km.
The startup is also looking to raise its second round of funding to expand its core-team and accelerate the product development process. 
[Read:
Pune-Based Startup 'BatteryPool' Is Eliminating Operational Challenges In Running EVs By Offering SaaS Platform To Manage EV Fleets
]