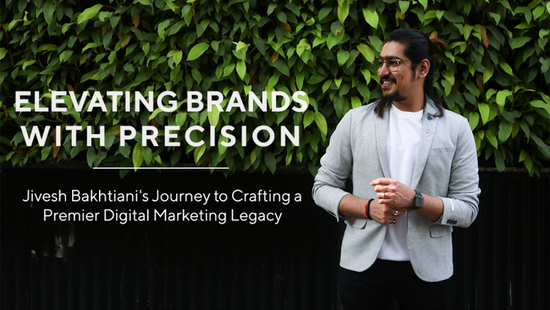 Elevating Brands with Precision: Jivesh Bakhtiani's Journey to Crafting a Premier Digital Marketing Legacy
Every industry has two kinds of players – the ones who are just there to sprint & rush and then the ones who are seasoned experts and know how to run marathons!
During the pandemic phase, many mushrooms popped up in the market as freelancers and "so-called boutique agencies" offering the same services as authentic digital marketing agencies with industry experts. This led to vast differences in retainer cost, service quality, and performance, creating a fall in trust in the potential of digital marketing.
At this juncture, Mr. Jivesh Bakhtiani, stepped in as the CEO of Senate Marketing, aiming to rebuild the lost trust and to make quality digital marketing services accessible to clients who have been tricked by the low ballers.
Making Marketing Accessible with Expertise and Excellence:
There are many MSMEs and untapped industry decision-makers who have the budgets and need for digital marketing services but don't know where to put their money or how to even start.
Mr. Bakhtiani's Senate Marketing has made itself accessible to clients to give them a true digital marketing experience. In conversation with Mr. Bakhtiani, he gave us a peek into his affinity with marketing.
"I have been a marketing aficionado from a time when domestically the difference between marketing and sales was blurry. One of my mentors then recognized my potential in the untapped digital marketing segment and introduced me to the domain."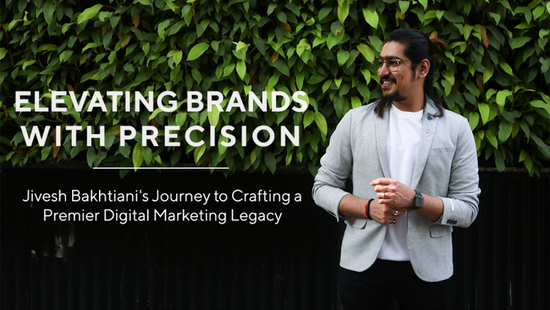 Full-suite Digital Marketing Agency
Senate Marketing, which is a leading full-suite digital marketing agency, boasts of its proven expertise in helping a multitude of brands grow their businesses with successful partnerships in varied industries- from luxury and ultra-luxury automotive brands like BMW, Porsche, and McLaren to a futuristic wellness real estate community Avās, a B2B service provider GroupL, luxury jewellery by Opalina Jewels, and holiday resorts like Radisson to name a few.
As per the firm, it has managed such an extensively differentiated clientele owing to its selectively curated team of industry experts who work tirelessly for the success of their clients and have consistently delivered phenomenal results. They are an experienced agency that brings on board not just a bunch of digital marketing services but also their years of expertise, crisis handling experience, and their vast knowledge of the past, present, and future know-how of the industry.
Throwing some light on their long-standing partnerships with clients, Mr. Bakhtiani highlighted,
"Marketing for luxury brands doesn't just mean advertising expensive products/services. It is much more than that. And having worked with quite a few of these brands for years now, we understand the importance of juggling the laundry list of ongoing requirements, guidelines, and constraints that come with such exquisitely crafted luxury brands, along with delivering above-par results. Our performance has been consistently on an upward graph with these brands and that is a testament to our long-standing relationship with them."
Senate Marketing, with their ROI driven services like Performance Marketing, Search Engine Optimization (SEO), Search Engine Marketing (SEM), Website Design & Development, Social Media Optimization, Programmatic Advertising, Content Generation & Optimization, E-Commerce Solutions, Influencer Marketing, and more; ensure that they are at your beck and call for every digital marketing qualm you may have.
Plans of Growth
Mr. Bakhtiani has always been focused on building a strong foundation with one brick at a time so that when the hard winds hit, it doesn't collapse. And the founder has done that with Senate Marketing as well, which stands tall and proud on the belief in building and fostering long-lasting relationships with clients and the communities that are built with the patrons.
In Mr. Bakhtiani's words,
"We have figured out what works, and yet we are determined to not stop at that. The aim is to grind each day to build the possibility of a new dawn in digital marketing. Just like my morning cup of coffee that strikes the right balance between fruity, acidic, and rich notes with aromatic finesse, I like to serve my clients with a perfectly brewed and balanced cup of marketing that leaves a positive impact every single day!"
For more stories of startups, click Startup Stories. Follow us and connect with us on Instagram, Facebook, Twitter, and LinkedIn.
Note: If you are a budding entrepreneur and require assistance in new company registration or other startup related legal services, contact us.