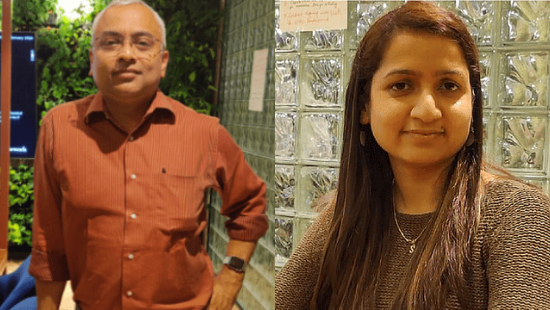 Edtech Startup GoSeeko Is Making Higher Education More Accessible And Convenient For Students In Tier II and III Cities
The edtech sector grew leaps and bounds amid the pandemic. And now, with increasing internet penetration, a lot of growth opportunities are arising, leading the edtech sector to an 8x to 10x growth in the next five years.
Though the edtech sector is dominated by players like BYJU'S, Unacademy, Vedantu, and Toppr, there is still significant room for growth for the other new and emerging edtech players.
There are still a number of students who are left out of the online learning space, especially those belonging to the non-metro regions.
Today's story is about a Mumbai-based edtech startup, GoSeeko, that is enabling students in Tier-II and III towns to pursue undergraduate programmes from top universities.
Startup Story: GoSeeko | Making Higher Education More Accessible And Convenient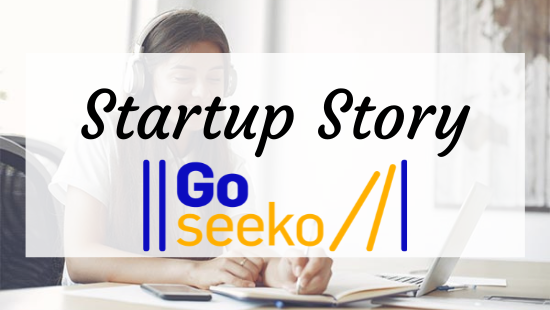 GoSeeko Founder
Started by Chandrabhanu Pattajoshi and Sonam Choudhary, GoSeeko is an edtech startup that enables students in Tier-II and III towns to pursue undergraduate programmes. GoSeeko also provides private live tuitions, online classes, and career guidance by facilitating internships and job opportunities to young graduates. 
How GoSeeko Started?
Chandrabhanu and Sonam started GoSeeko to enable students in Tier-II and III towns to get online education. The startup bridges the gap between college students and e-learning and enables them to pursue undergraduate programmes.
Talking about the education system in Tier-II and III towns, Chandrabhanu Pattajoshi, Co-founder of Goseeko, said,
"Many colleges in Tier-II and III towns do not have a very robust education system. Students often study using borrowed notes, second-hand textbooks, and notes distributed in photocopy shops. We recognised that there was a major gap in basic learning resources for college students. That's when we saw an opportunity to build a single platform where students can get everything."
So, to provide the college students with a robust education platform where they can get access to top-notch learning resources from top educators and universities in India, Chandrabhanu and Sonam started GoSeeko.
[Read:
How Zypp Electric Is Making Last-Mile Deliveries Efficient, Eco-friendly And Economical
]
USP Of GoSeeko
Helping students in their journey from academics to career, GoSeeko collaborates with professors of various colleges to create the right study notes for students.
GoSeeko has an app and a website offering undergraduate courses, including Bachelor of Commerce, Arts and Engineering courses offered by universities across 19 states.
Working on a freemium (free+premium) model, GoSeeko provides Students access to subjects in the first semester free of cost but would have to pay to get further access.
To make courses more accessible and affordable, they are priced according to the stream and universities. Students can get an annual subscription for a Bachelors in Commerce course for Rs 1,999, while a computer engineering course's annual subscription costs Rs 2,999. 
Present Situation Of GoSeeko
Presently, GoSeeko provides 5620+ courses offered by Mumbai University, Pune University, Aryabhatta Knowledge University, Patna University, Patliputra University, among 68 other universities.
Goseeko claims to have earned close to $500,000 in revenue between January 2020 and April 2021. With a student engagement rate of 84%, the edtech startup claims to cater to at least 3.5 lakh students, out of which more than one lakh are paid users.
Future Plans Of GoSeeko
GoSeeko plans to grow to 150 universities by the end of 2021. The edtech startup is in the process of launching courses in BSc (Bachelor of Science) and law and aims to have 25 million students using the platform in the next three years.
Chandrabhanu says,
"We also aim to expand to countries in South East Asia, the Middle East, and Latin America. The studying habits and student behaviour are quite similar to India in those regions."
For more stories of startups, click Startup Stories.