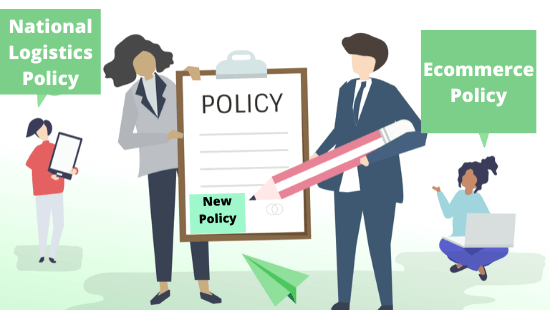 Ecommerce Policy, National Logistics Policy, New Industrial Policy In The Final Stages Of Drafting
Mr Som Prakash, The Minister of State for Commerce and Industry, has announced that the national logistics policy, new industrial policy, eCommerce policy are in the final stages of drafting.
During the virtual event organised by FICCI, Som Prakash said that the new national retail trade policy is being formulated.
The policy is aimed to support the development of the sectors and is expected to benefit 65 Mn small businesses.
The government has also unveiled 'Consolidated FDI Policy Circular of 2020'. In the fresh Consolidated FDI Policy, the government has included the 26% cap on FDI when uploading or streaming news and current affairs through digital media.
With this, the government claimed to provide all the latest information on all sectors and stakeholders do not have to go through separate press releases. 
Contact us if you want to publish your startup's story on our website.