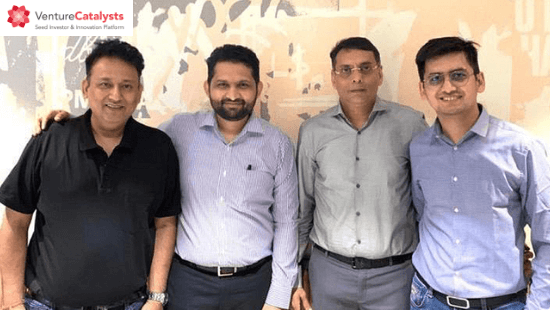 Early-Stage Investment Firm 'Venture Catalysts' Aims to Invest ₹1,000 Cr In Startups Next Year
Early-stage Investment firm Venture Catalysts Group closed 102 deals this year compared with 63 deals in 2019.
Despite disruptions caused by COVID-19, Venture Catalysts maintained its leadership position in the Indian early-stage startup investments.
Supporting the Indian startup ecosystem, VCats has invested over Rs 700 crore through syndication in several idea-stage and early-stage startups across sectors this year, compared to Rs 500 crore in 2019.
Talking about investments for the year 2021, Dr Apoorva Ranjan Sharma (co-founder and president of Venture Catalysts Group) said,
"We expect to invest around ₹1,000 crore in the coming year and double the number of deals. We expect the growth coming in from small B and C towns of India."
Dr Apoorva Ranjan acknowledged the fact that investment firms in India and abroad witnessed a slower funding activity in 2020, but Venture Catalysts backed promising startups at right valuations.
Dr Apoorva Ranjan added,
"While several investment firms in India and abroad, witnessed a slower funding activity in 2020, we continued growing. As a founder-friendly investor, we believe that adversity brings several opportunities along with it. In fact, we were able to scout many innovative and good startups at right valuations and were fortunate to back these promising startups."
Bullish about AI and Data Analytics, Dr Apoorva Ranjan expects the firm to continue investing in sectors such as fintech, edutech, agritech, FMCG, e-commerce, logistics and supply chain management in 2021.
Banking on rapid reforms undertaken by the government to create more smart cities, Venture Catalysts Group plans to expand its domestic footprint from over 33 cities to over 100 startup cities and towns in India.
Need legal assistance for your startup? Just contact us.
Follow us and connect with us on Instagram, Facebook, and LinkedIn.