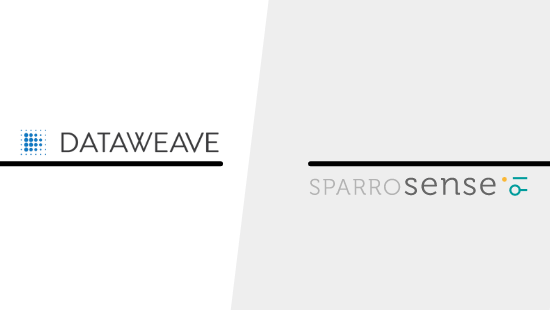 E-commerce Analytics Platform 'DataWeave' Acquihires AI-Powered Video Analytics Platform 'Sparrosense'
Bengaluru-based e-commerce analytics platform DataWeave has acquihired Sparrosense, a Gurugram-based AI-powered video analytics platform for shop-floor monitoring.
Acqui-hiring is the process of acquiring a company primarily to recruit its employees, rather than to gain control of its products or services.
Abhinav Gupta, Co-founder and CEO of Sparrosense, will join DataWeave and lead new strategic initiatives. Ankit Agarwal, CTO, will focus on building a scalable backend, while Chief AI Officer Ravikant Bhargava will add strength to DataWeave's AI, NLP, and computer vision initiatives.
Started by Karthik Bettadapura and Vikranth Ramanolla in 2011, DataWeave provides Competitive Intelligence as a Service to retailers and consumer brands, in near-real-time, by aggregating and analyzing large volumes of data from the Web.
The startup provides sales optimisation solutions to global omnichannel retailers, consumer brands and marketplaces.
Talking about the Acquihire deal, Co-founder of DataWeave, Karthik Bettadapura said,
"SparroSense teams' rich experience of building a startup which offers AI-driven product platform to customers makes them an appropriate fit for DataWeave. We at DataWeave are looking at aggressively expanding our customer base and strengthening existing product offerings. SparroSense team will play a vital role in helping us achieve our goals in 2021 and the years to come." 
Started by IIT Delhi alumni Abhinav Gupta, Ankit Agarwal, and Ravikant Bhargava in 2019, SparroSense is an AI-powered platform that analyses feeds from existing CCTV cameras in real-time to detect inefficiencies, raise alerts, monitor productivity to increase capacity utilization directly increasing revenues.
The startup claims that its advanced AI video analytics algorithms drive productivity up by over 10%.
Need legal assistance for your startup? Just contact us.
Follow us and connect with us on Instagram, Facebook, and LinkedIn.