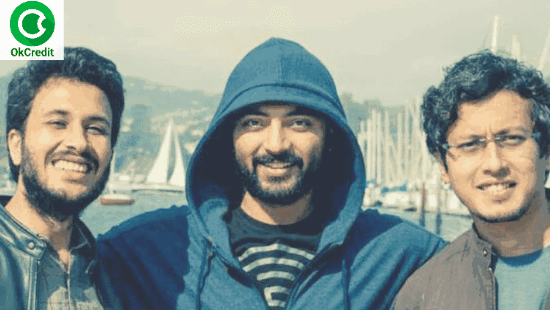 Digital Bookkeeping Startup 'OkCredit' Raises 80 Crore In Equity Funding
OkCredit, a digital bookkeeping startup, has raised Rs 80 crore in an equity funding round from its California based parent company, OkTech Inc.
As per the regulatory filings, OkCredit has allotted 300 equity shares at an issue price of Rs 26.62 lakhs per share to OkTech Inc.
The allotment has been done on the right issue basis to receive the total consideration amount of Rs 80 crore.
The company plans to use the received funding amount for growth and business operations.
Founded by Aditya Prasad, Gaurav Kunwar, Harsh Pokharna in 2017, OkCredit is a digital bookkeeping startup.
OkCredit simplifies credit account management for shop owners and their customers. It is a mobile-based solution and is available in over ten vernacular languages, including Hindi, Telugu, Tamil and others.
The startup has recently entered the B2C segment and has launched a new feature called 'nearby store'.
The feature allows users to order groceries, medicine, and other items from stores in their area via WhatsApp.
OkCredit competes with the likes of Khatabook, Vyapar, BharatPe, PhonePe, among others.