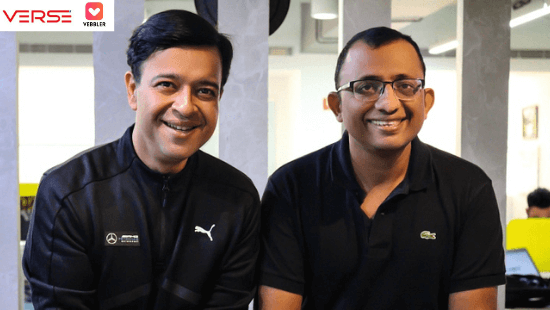 Digital And Social Media Unicorn VerSe Innovation Acquires Vebbler
Digital and social media unicorn VerSe Innovation has announced its second acquisition and acquired Vebbler, a community-focused photo and video sharing app, for an undisclosed value.
This is the second acquisition by VerSe in a span of two weeks. The unicorn had earlier announced the acquisition of AI startup Cognirel Technologies on February 23.
Speaking on the acquisition, founders of VerSe Innovation, Virendra Gupta and Umang Bedi, in a joint statement said,
"The combination of Vebbler's product capabilities with our platform will improve our ability to drive innovation around camera and social engagement and play a more meaningful role in capturing the mindshare, timeshare, and revenue share of Bharat's local language users."
VerSe Innovation, the parent company of news aggregator Dailyhunt and short video platform Josh, expects the acquisition of Vebbler to help build stronger linkages with its customer base.
Additionally, Vebbler is expected to create a strong differentiator for VerSe's Josh platform.
Need legal assistance for your startup? Just contact us.
Follow us and connect with us on Instagram, Facebook, and LinkedIn.