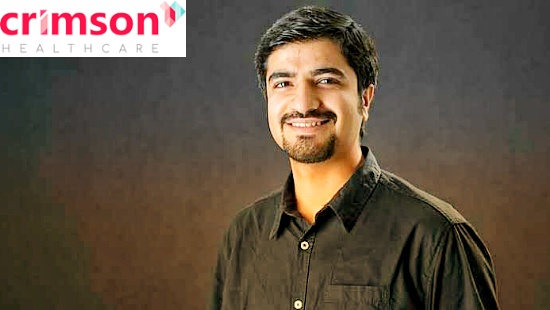 Delhi-Based MedTech Startup 'Crimson Healthcare' Raises Rs 1.75 Crore From Mumbai Angels Network
MedTech startup Crimson Healthcare has raised Rs 1.75 crore in funding from Mumbai Angels Network.   
Founded by Pranav Chopra and Neeraj Jasmathiya in 2015, both alumni of Stanford India Biodesign, Crimson Healthcare is a Delhi-based MedTech startup that is working with a vision to design, develop and commercialize innovative and affordable medical devices to reduce the burden of disease and disability and improve quality of life of patients.
Crimson Healthcare is supported by Indo-US Science and Technology Forum and the Department of Biotechnology through their Biotechnology Ignition Grant (BIG).
Talking about how the funding amount will be used, Pranav Chopra, Co-founder of Crimson Healthcare, said,
"With these funds, we plan to bring about significant changes by expanding our research and taking our product to the market and into the hands of our patients."
To stay updated with the latest startup news, follow us and connect with us on Instagram, Facebook, Linkedin.