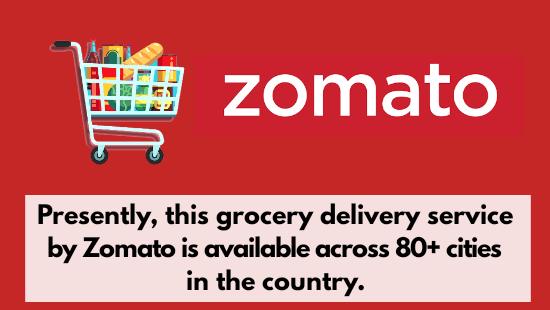 COVID-19 Impact: Zomato Launches Grocery Delivery In 80+ Indian Cities
Online food delivery platform Zomato has started its grocery delivery service, Zomato Market.
Presently, this grocery delivery service by Zomato is available across 80+ cities in the country.
Talking about Zomato's delivery network and grocery delivery, Deepinder Goyal (CEO and founder of Zomato) said,
"We have started grocery delivery in 80+ cities across India to help with the supply of essentials. Our delivery network in the country is only second to India Post, and we are putting in every effort to make sure that we put it to good use to serve the community."
Deepinder Goyal also thanked government authorities and said,
"We'd like to thank the government authorities, grocery stores, FMCG companies & other start-ups that have come forward to partner with us and support the community in this endeavour."
Probably, lockdown is the right time for Zomato to launch Zomato Market, as there is a surge in demand for home delivery of groceries.