Consumer Electronics Startup boAt Acquires Singapore-based Cove IoT
Imagine Marketing Private Limited, the parent company of boAt, has signed an agreement to acquire KaHa Pte Ltd (Cove IoT), a Singapore-based wearable smart IoT (internet-of-things) product development startup.
With this acquisition, boAt looks to expand its wearable products with KaHa's concept, design, algorithm development, electronic firmware, android and iOS applications, and other features and capabilities.
Founded in 2016 by Sameer Mehta and Aman Gupta, boAt is the world's 5th largest wearable brand along with India's No.1 Earwear brand. The consumer electronics startup manufactures products, including earphones, headphones, soundbars, speakers, premium rugged cables, and more.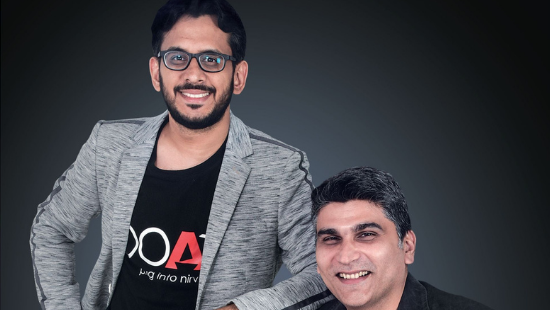 boAt Acquires Smart Wearables Startup Cove IoT
Speaking about the development, Sameer Mehta, Co-founder and chief product officer of boAt, said,
"We are passionate about providing a compelling value proposition to our wide audience of young, digitally-enabled and trend-conscious consumers by offering a portfolio of well-designed and distinctive lifestyle-oriented products, indigenized and offered at attractive prices."
Recently, boAt posted a profit after tax (PAT) of Rs 78.6 Crores in FY21, which is around a 61% rise from the profit of Rs 48.85 Crores it witnessed in FY20.
Founded by Pawan Gandhi, Sudheendra Shantharam and Justin Tang in 2015, KaHa, under its brand COVE, sells IoT products including smartwatches, smart-shirts, smart-belt buckle, and Bluetooth-enabled wallets. Cove has a patented technology stack and has applied for over 30 patents.
Speaking about the deal with boAt, Pawan Gandhi, CEO and Co-founder of Cove, said,
"We look forward to working with the boAt team to make wearable technology an enriching and life-changing part of the consumer's everyday life and building a vibrant wearables ecosystem."
As per the recent data from the International Data Corporation's India Monthly Wearable Device Tracker, India's wearables market grew by 93.8% year-on-year in the 3rd quarter of 2021 (July-Sept).
Need legal assistance for your startup? Just contact us.
Follow us and connect with us on Instagram, Facebook, Twitter and LinkedIn.